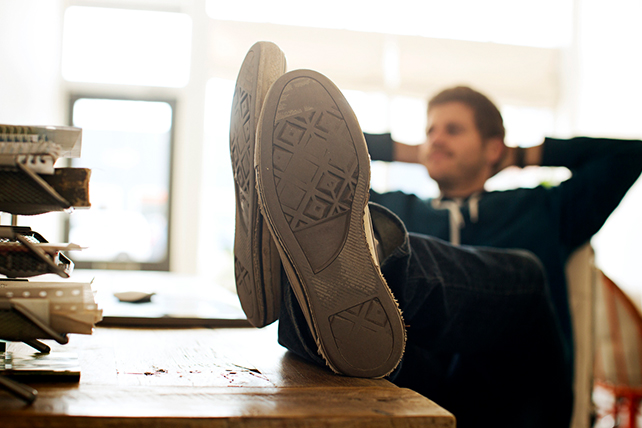 Most worship leaders love using their creativity to lead worship. Creativity, however, can be a smoke screen for laziness. Sometimes a love for leading can be feckless, meaning it lacks the strength of character to move beyond creativity to hard work.
Feckless worship leaders love leading worship musically but don't have the resolve to do the heavy lifting biblically, theologically, relationally and even physically. Consequently, they depend solely on their love for playing and singing on the platform and disregard diligence off the platform.
Thomas Edison said, "People don't work hard because, in their conceit, they imagine they'll succeed without ever making an effort. Most people believe that they'll wake up some day and find themselves successful. Actually, they've got it half right, because eventually they do wake up."
Wilson Mizner said, "Work, work, work…the gent who wakes up and finds himself a success hasn't been asleep." So your love for leading may help you get that worship job, but hard work is going to help you keep it.
Symptoms of feckless worship leaders
They spend more time searching files for previously used worship service orders than it would have taken them to create a new one.
Their song sets are determined exclusively by scanning CCLI's Top 100, What's Hot on Praise Charts or the Hymnal.
They aren't willing to communicate in newer and older languages of chord charts and choir scores or hymns and modern songs even when the culture of their congregation calls for it.
They spend Monday through Thursday pondering their creativity but then have to scramble on Friday morning to actually harness it into a worship service for Sunday.
They imitate the worship sounds, habits, methods, styles, presentations and even attire of other artists or congregations without considering the unique voice of their own congregation.
They don't see the need to attend conferences, read books, take additional lessons or dialogue with other worship leaders.
They don't take the time to invest in the lives and ministries of younger leaders or train those who will come behind them.
"So much attention is paid to the aggressive sins, such as violence and cruelty and greed with all their tragic effects, that too little attention is paid to the passive sins, such as apathy and laziness, which in the long run can have a more devastating effect." Eleanor Roosevelt 
This article originally appeared here.