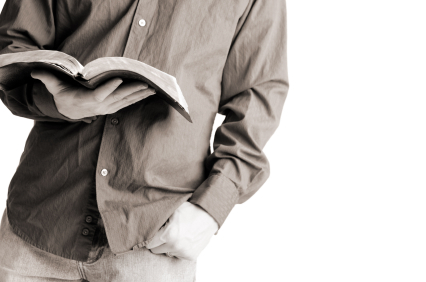 Do you need insights about teaching the books of the Bible to youth? Are you wondering how to work through Scripture with kids? Then read these expert tips for giving teens a comprehensive view of God's Word!
While volunteering in youth ministry, I decided to hold a retreat about purity. I asked a friend and fellow youth pastor to teach. When he heard the topic, he asked, "How about going through the book of Ruth?"
I wondered how he'd pull that off but said sure. He taught four Bible studies about Ruth, and students absolutely loved it. The pastor taught straight through the story, with powerful applications about purity. When we planned our next retreat, all our students wanted him to return. Since then, he's led six retreats for us. All involved working through and teaching the books of the Bible to youth.
Our students have worked though Ecclesiastes, Ruth, Philippians, and Jonah. For every retreat, they ask if this pastor is teaching. This is how I got hooked on teaching through books of the Bible. Since then I've taught through the Gospel of John, Esther, Habakkuk, The Sermon on the Mount (I know this isn't a book), and Hosea.
3 Benefits of Teaching the Books of the Bible to Youth
1. You always know what you're teaching next.
I'm a planner. So it's nice to know what lesson I'll be teaching next week. This works until I get to the last chapter of a book, of course. Then I get to choose something else!
2. Your teaching is logical.
When I read Scripture, I usually read through books of the Bible. And when I teach students how to read the Bible, I encourage them to read through books. So why don't we teach through the books of the Bible? Most youth lessons consist of four verses pulled from four completely different places.
3. You are teaching Bible study skills.
At a recent retreat, one student said, "I like the way this pastor teaches. He points it out in a way that makes me believe that if I just read it, I'd get the same thing out of it." This is a huge compliment. While teaching the books of the Bible to youth, you're not only teaching that book's content. You're also teaching students how to read Scripture on their own.
3 (Debunked) Concerns About Teaching Through a Bible Book
1. It can get boring.
No young person has ever said this to me! I think it's a cop-out response from people who might not want to put work into it. Teaching the books of the Bible to youth doesn't have to be boring. Instead, this teaching format can be more exciting than just grabbing a few different verses each week. I personally get encouraged as I prepare these lessons.
2. I'd stay on one topic too long.
Not true! Each book of the Bible covers many topics. You may have a similar theme each week, yes. But the topic doesn't have to be the same.
3. It gets redundant.
This concern doesn't make sense. Most teens listen to the same music and watch the same movies over and over. If the presentation is engaging, then teaching the books of the Bible to youth won't get repetitive.
4 Keys to Teaching Through a Book of the Bible
1. Know why the book was written.
One key to teaching through a book of the Bible is to know its original purpose. Many letters by Paul, Peter, and John are to Christians enduring tough times. The writers encouraged people to remain in their faith and be vigilant, despite a hostile culture. Isn't this what we want students to do?
Knowing a book's purpose also helps with application. If you can understand the situation of the original listeners or receivers, it's easier to transfer the application to your group.