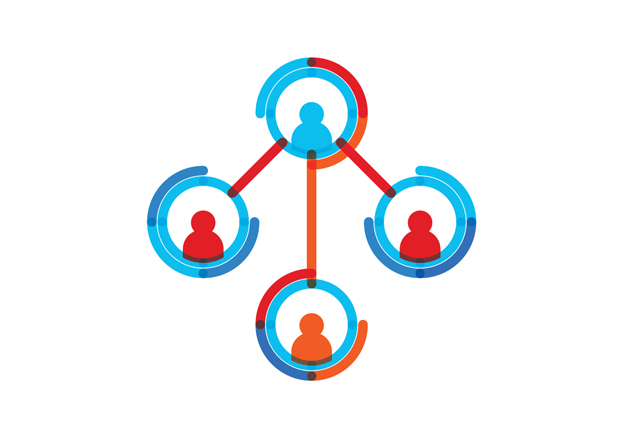 "Build it, and they will come."
That may be a great movie tagline, but it doesn't necessarily work for building a healthy ministry network in your community.
If we want our networks to grow, it's not enough to just open your doors once a month, invite a bunch of youth workers, set up chairs around a table, and expect that will result in more ministry to youth. We have got to give youth workers a good reason to leave their offices to share their lives and ministries, and to be part of a community-wide vision.
You need to plan ELEVEN meetings built on Prayer, Relationships, creative Resourcing and Strategic planning.
I'm confident that we can strategically plan meetings that will be of interest and will have a greater impact on youth workers and ultimately students. I believe these meetings need to provide a safe place for youth workers to come and develop friendships where trust is being built.
What do these 'eleven meetings' look like?
These meetings MUST start and end on time.
Location, location, location! The location is crucial. Meeting in restaurants for the most part is distracting, and moving from church to church has also presented challenges when people get lost. If you can find one location and stay there for six months, that seems to work best.What about the atmosphere?

Atmosphere is REALLY important.
Leaders need to be ready when youth workers arrive! Greet them and make them feel welcomed.

Do signs give direction to the location of the meeting and to also welcome them inside the meeting room?
Is the room arranged to optimize communication? For example, round tables facilitate better discussion and prayer.
Is there a table to display and share resources that the coordinator or others bring?
It's possible to provide a "free meal" for every meeting, getting someone to donate the meals, or having different churches provide funds. Youth workers can then come straight to the meeting and know that a meal is being provided.
Don't forget name tags. (Permanent ones that can be handed out and collected are the best.)
The Content:
Give MINIMAL time for those who have come to make announcements about events that they are sponsoring. This has become the focus and sore spot for plenty of networks. Provide a resource table if possible.
Ask the group what kind of subjects they would find most helpful to be a resource to them, and whom they suggest for speakers. Only five to six speakers are needed if we provide other creative program ideas.
Creative ideas:

Panel discussion with youth workers' spouses
Student panels
Senior pastor panels
Times of prayer and sharing only

It's time to have some fun!
Local amusement facilities love to host youth workers. They want to show off their facilities, and frequently will provide a meal.
For topical discussions, we have found the Network Core Values can give your network some real focus. The guiding values of NNYM can provide great meeting topics and can be found here.
These have not only sparked great meetings, speakers, etc. but have also led to citywide events. For example, one month our local Bible bookstore hosted our meeting (Field Trip!). It was a perfect fit. They gave out a few freebies, a group discount and a great tour.
Another effective focus is on campus ministries, thus linking the entire community together for greater impact.
I believe that with "Eleven Good Meetings:"
Stronger relationships are built.
Youth workers are equipped with resources.
Specific citywide strategic planning takes place.
We must not settle for the ordinary; our students deserve better!
This article originally appeared here.