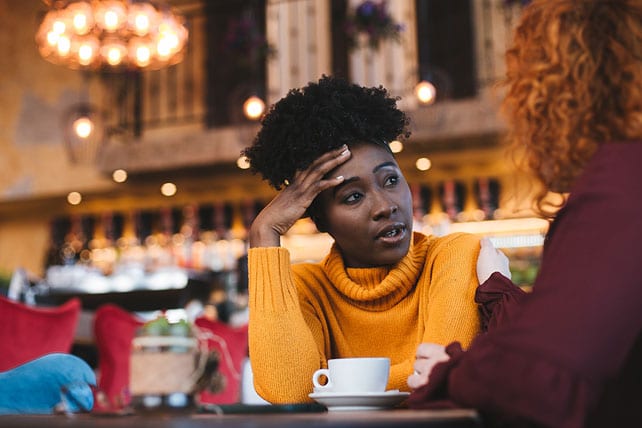 I had never been through anything quite as deep, or frankly, personally frightening, as my burnout in 2006. I regularly hear from leaders who have let me know that they're in the midst of burnout right now. It's like burnout, fatigue and "overwhelm" have become epidemics in life and leadership. If you're struggling with it, all I can say is I understand, and I'm pulling for you and praying for you. You can recover from burnout.
I told part of my story in this post along with sharing 11 signs you might be burning out. To diagnose burnout is one thing. But how do you recover from burnout? Let me share my journey. While everyone's recovery will be different, there were 12 keys that, in retrospect, were essential to my recovery and enabled me to recover from burnout.
Not an Instant Cure
And as far as time goes, for me there was no instant cure. It took about xix months for me to move from 'crisis' (20 percent of normal) to operational (maybe 60 percent). Another year to get from 60 percent to 80 percent of 'normal'. Another three or four years to finally feel 100 percent again—like myself. Even a new self.
In the process, I completely restructured my patterns and rhythms so I could develop a new normal. Why? Because to recover from burnout and overwhelm, you need better patterns, not just a better attitude.
12 Keys to Recover From Burnout
Along the way, these 12 things helped me to recover from burnout. And while your story might be different, I offer them in the hope they might help you even in some small way:
1. Tell Someone
This was hard. I think it is for most leaders, especially guys.
My guess is you will resist because of pride. But pride is probably what made you burn out. Don't miss this: Humility will get you out of what pride got you into. Humilty will lead you to recover from burnout.
Swallow your pride and tell someone safe that you have a problem. It's tough, but it's the first step toward wellness. When you admit it to others, you also finally end up admitting it to yourself.
2. Get Help
You can't do this alone. Really, you can't. I went to a trained counselor and had a circle of friends who walked the walk with me.
You need to talk to your doctor and to a trained Christian counselor. And you need others. I had people pray over me.
My wife, Toni, was an incredible and exceptional rock.
I'm not sure I would have made it without them. I'm a guy, and I prefer to work through my own problems.
This one was so much bigger than me. But not bigger than God or the community of love and support he provides. So get help.
Solitude is a gift from God, but isolation is a tool of the enemy. Don't stay isolated.
3. Lean Into Your Friends
Yes, this could have been included in Point 2 but the guys would have missed it. Friends. You need them.
Guys—word here. We tend not to have a lot of friends and we tend not to open up. Mistake. Lean into your friendships.
Friends came to my house and prayed for me. They called me.
One day a friend called and simply said, "I know you can't feel it today, but the sun will rise again. It will." I can't tell you how much those words meant to me that day. Your friends care about you. Lean into them.
4. Keep Leaning Into God
Just because he seems silent doesn't mean he's absent. I did not feel God for months. Not when I prayed or read the Bible or worshipped.
But I didn't give myself permission to quit. In these pivotal moments you will either lean away from God or into him. Lean in, hard. Even if you feel nothing.
I did, and eventually the feelings of intimacy return. Just because you can't feel God's love doesn't mean he doesn't love you. Your emotions will eventually catch up to your obedience.
5. Rest
I was so physically and emotionally tired when I burned out. I slept for about 10 hours a day for a month straight, adding naps to my daily diet on top of that.
Sleep is like money; deficits become debt. And debt needs to be paid off.
I paid off my sleep debt that month and I always try now to make sure I am not running a deficit.
If I do for a week or two, I pay it off with more sleep. You were designed to rest, and to rest in God. While I personally didn't take a sabbatical or medical leave (our board offered me one), some may need to. I was too scared I'd never come back. So I took three weeks vacation and came back slowly.