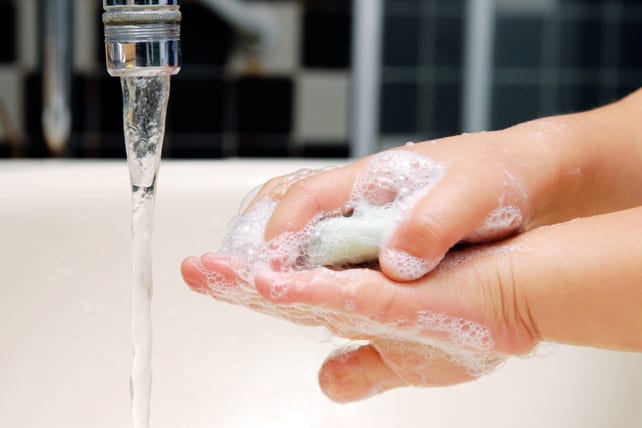 Hygiene policies are a must for every children's ministry. This is especially true with younger kids, including the nursery, toddlers and preschoolers. Follow these steps to create successful hygiene policies that are as easy as A-B-C.
ABCs of KidMin Hygiene Policies
Alert All
All members of the preschool team must agree to follow the hygiene policies. Otherwise they won't work. So before you distribute new policies:
Alert church members to potential health and safety issues in preschool.
Arrange for a meeting so parents and teachers can express ideas and share concerns. Ask health professionals from your church or community to attend and answer questions.
Accept nominations of parents, preschool ministry teachers, and church leaders to draft the hygiene policies. Or at least create an advisory board regarding best practices in children's health and safety.
Arrange for a system of accountability. Be sure every teacher and children's worker knows, understands, and follows the hygiene policy.
Benefits & Broadcasting
Benefits of sound hygiene policies extend to everyone. Church is a hugging, kissing, hand-shaking kind of place. Ministries may be organized by age, gender, language, or marital status, but germs know no boundaries.
Broadcast your church's commitment and strategies for creating a healthy environment through:
Banners in classrooms reminding teachers of hygiene procedures (sanitizing toys, equipment, and diapering areas).
Bulletin boards prominently situated near classroom doors. Advise parents about health issues (chicken pox and pink-eye, for example). Remind them about the recommended childhood immunization schedule. List the hygiene policies, and perhaps even alert parents to toy and equipment recalls.
Brightly colored brochures detailing what the preschool ministries must do when a child gets sick at church. Include rules about notifying the state health department about certain diseases. Remind parents when to keep ailing children home.
Clean Church Considerations
Cleanliness is next to healthiness, if not godliness. So for the sake of the entire church body:
Call every person to "a ministry of hand washing." Washing hands frequently and thoroughly is the easiest and best way to reduce the spread of germs.
Continue to emphasize good, consistent hygiene practices throughout preschool.
Consider the time and effort spent caring for children's health and safety to be a ministry to them and an act of worship to our Lord.
Instituting sound hygiene policies and procedures is a good starting point. But policies are effective only insofar as people adhere to them. Consider these suggestions as you develop hygiene policies for children's ministry and church.