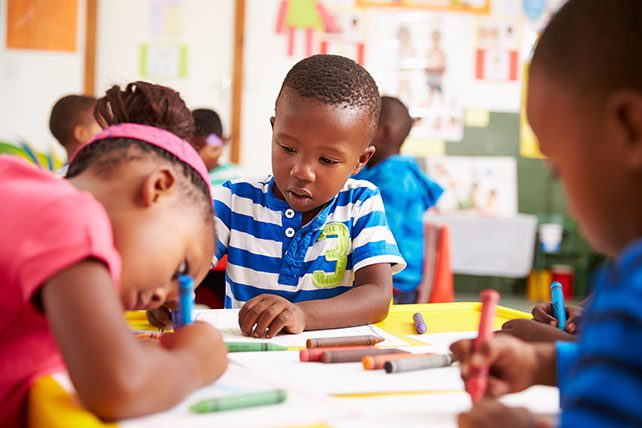 Thanksgiving coloring pages are a hit with kids of all ages. They work well at home, in Sunday school, and at children's church and regular worship services. Want a fun, easy way to help children learn Scripture, express creativity, and focus on gratitude? Then turn to these free printable Christian activity pages.
These freebies are for artists of all ages, from toddlers and preschoolers to senior citizens and grandparents. Kids and adults will enjoy decorating pages that feature Bible verses. Whether sheets feature a turkey, cornucopia, or Bible story, they're wonderful reminders to be thankful.
The internet is filled with Christian Thanksgiving coloring pages. Many are available as PDF downloads. You can search by Scripture verse, Bible book, Bible character and more. For teachers, parents, and children's church leaders, we've assembled some favorites below.
Thanksgiving coloring pages work well with a Sunday school lesson about gratitude. Or keep them handy as time-fillers at the end of class. Teachers can send sheets home with families too.
If your children's church has Thanksgiving worship, provide coloring pages. (Don't forget crayons or colored pencils!) You might want to display the finished masterpieces. Simply hang them around the fellowship hall as reminders to be grateful.
Thanksgiving coloring pages also add a nice touch to food baskets. Be sure to include the church's name and contact information. What a wonderful way to wish members of your church and community a happy Thanksgiving!
12 free Thanksgiving coloring pages to gobble up:
These adorable coloring pages feature Scripture from 1 Thessalonians 5:18 and Psalm 69:30.
At this site, you'll find a pack of 15 free fall-themed and Thanksgiving coloring pages. We especially love the one showcasing the words from Isaiah 58:11.
The New Testament account of Jesus healing 10 lepers is a popular teaching topic in November. Enrich your lesson or sermon by distributing this free coloring page about the leper who returned to thank Jesus.
Check out this great pack of 10 Thanksgiving coloring pages. Children's church attendees will remember there's always something to be grateful for.