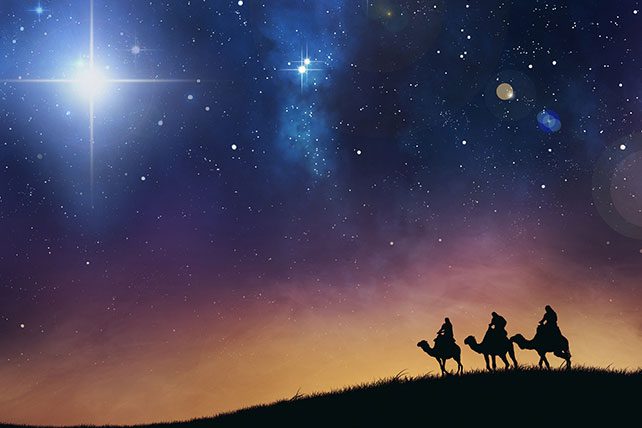 The Bible's three wise men story (also known as the three kings, or the Magi) recounts the events of Epiphany. On January 6, following the 12 days of Christmas, the Christian church celebrates the Christ-child's "manifestation" or "appearance" to Gentiles.
Symbols of Epiphany include the star (that the wise men followed), light, crowns, gifts, and the color green (for life, growth, and eternity). In Sunday school, children learn about the presents the Magi brought to baby Jesus (Matthew 2:1-12) — gold, frankincense and myrrh. Teachers also emphasize that wise people still follow the Savior and give him their best.
How does your children's ministry program mark Epiphany and the three wise men story? If you need new ideas and resources, keep reading! Check out the free gifts below. Adapt them for your age groups and needs.
12 Resources for the Three Wise Men Story
Use these lesson plans, discussion questions, crafts, and activities to engage children with the three wise men story.
Use a map for this powerful object lesson about the Magi traveling to worship Jesus.
Remind kids to be alert for Jesus' return. This children's message is based on Mark 13:33.
Help give kids an "epiphany" by teaching them to worship the Messiah, Jesus Christ.
Have fun making these Epiphany crafts with children!
Use this free lesson and activity to encourage kids to always seek Jesus.
Older kids will enjoy making this star craft for the Epiphany season.