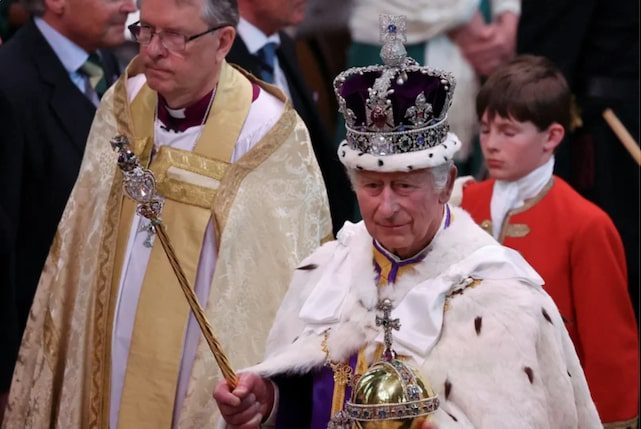 LONDON (RNS) — To outsiders watching the leader of Britain's established church crown its new monarch, King Charles III, in a deeply religious ceremony, it might seem faith still looms large in the country. But a newly published report, commissioned four years ago by then-Prime Minister Boris Johnson, cites a profound need for improving Britons' knowledge of religion in general and for protecting faith in an increasingly secularized landscape.
The title of the independent review, "Does government do God?," harks back to a notorious episode at the start of the premiership of the Labour Party's Tony Blair. His top spin doctor at the time advised that converting to his wife's Catholicism would cause a media circus, saying the British government "doesn't do God." (Blair converted soon after leaving office in 2007.)
In 2019 Johnson nonetheless charged Colin Bloom, a former director of a Conservative Party evangelical group, with discerning how government might better engage with faith.
RELATED: Why 'proud Hindu' Rishi Sunak's rise to British prime minister is a big deal
While Britain continues to have an established faith in the Church of England, it is a diverse, multifaith society, where Islam, Hinduism and Sikhism are particularly represented in the inner cities by immigrants from its formerly colonial Commonwealth countries. It also has a small Jewish population, many of whom have historic roots in Britain and others who arrived as refugees in the 1930s, escaping from Nazism and fascism in Europe.
The country's broad diversity of faiths continues to be supplied by a flow of refugees from the Middle East, Ukraine and war-torn African nations.
The changes in the religious landscape have led governments since Blair's time to increasingly recognize that religion matters, both in the welfare of its people and in how newcomers are assimilated into British life.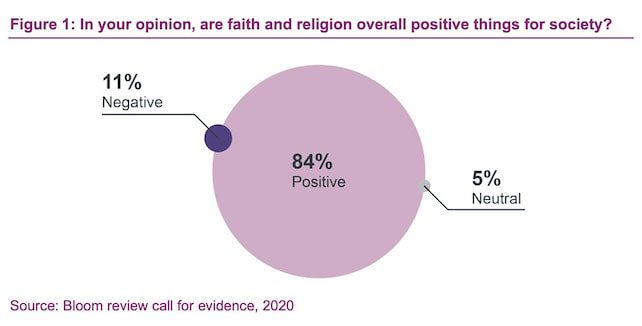 These issues are reflected in the government department that commissioned Bloom's study —the Department for Leveling Up, which focuses on alleviating inequalities in the United Kingdom.
The report surveyed more than 21,000 people, more than half of whom said they believe that freedom of religion is under threat in the U.K. This view was held by Christians more than any other group, with 68% saying that people were penalized for being open about their faith in the workplace.
Bloom's study also highlights the need for improvement of religious education. Teaching about religion in mainstream schools gets little attention, said the report, to the point that it is considered a "Cinderella subject"—a neglected stepchild of the education system. Jewish yeshivas and Muslim madrassas, meanwhile, were found to be in need of proper regulation and inspection.