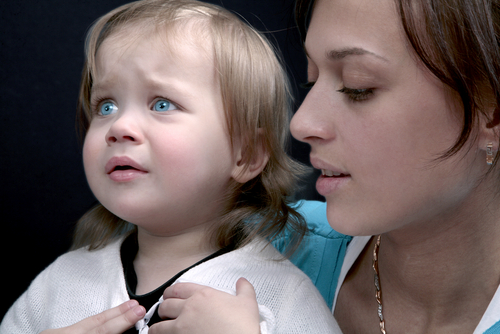 Leaving your child at the door of her Sunday school class doesn't have to be a stressful ordeal for the child or the parent. Most children experience separation anxiety during their early preschool years. It's a normal step in your child's emotional development. But take hope. Advise your parents with these measures they can take in order to help them help their baby, 1 year-old, or 2 year-old have a happy start to her day at church.
Setting a Happy Tone Before Arrival at Church



Make Sunday morning less stressful. Preschoolers can sense your stress. Set out your child's clothes on Saturday night. Label all of your child's belongings and pack diapers and a change of clothes in his diaper bag.
Feed your child before you leave for church. Separation is more difficult when a child is hungry.
Sing a song about church or Jesus while dressing your child. Make up words to a song, using a familiar tune. You might sing these words: "We are getting dressed for church, dressed for church, dressed for church. We are getting dressed for church. We like to go to church." (tune "Mary Had a Little Lamb")
Talk about your child's teachers and friends in her room while traveling to church.