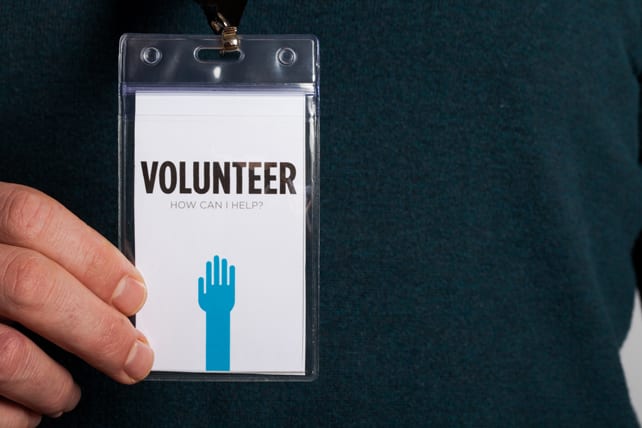 I have been a part of two churches in my life. My home church I grew up attending and the church I've been on staff with since we started it over 10 years ago. As a young adult in my home church, I volunteered in multiple areas. I never knew I would eventually work for a church, but I always intended on volunteering in a big way.
Our church was like many others in that we did too many things. We also fit the commonly known issue where 20 percent of the people did 80 percent of the work. Despite knowing those issues, we did not make the hard decision to change things. Because of that, the volunteer shortage continued and everything we did was understaffed.
THE COMPETITION
Make no mistake, there are a lot of things competing for the time and attention of potential volunteers. When someone considers volunteering at your church, they have to think about what they will give up in order to give that time to their role. The last thing we want to do is add competition within the church for that time.
Here is a list of things we might have in our churches that will compete for people's time and negatively impact volunteering. If you are struggling to reach volunteers I would challenge you to consider making the hard decision to remove the competition.
SUNDAY SCHOOL
This is a controversial one, but the reality is Sunday School is usually one of the biggest things preventing people from volunteering in our churches. In order for someone to volunteer in children's classes, they must decide to not attend Sunday School. Children's ministry, whatever that looks like in your church, is almost always the biggest volunteer need. How do we expect to serve kids well if potential volunteers are being told two different things about what to do with their time?
MID-WEEK PROGRAMMING
If you have mid-week programming for kids and students, in addition to programming on Sundays, you have direct competition for your volunteer's time. Only you can decide how critical mid-week programming is for your ministry, but be sure you factor in the drain it has on your Sunday programming. As you evaluate, determine if the reason you have mid-week programming is simply to function as childcare for programming you have for adults.
ONE SERVICE
Many churches only have one service, which is completely understandable. This competes for people's time since serving during the service means they can't attend. Churches work around this by having volunteers serve every other week or once every four weeks. One idea would be to start a volunteer-only service before your regular service so they can attend and serve each week. The volunteer service can be scaled back and include some vision elements not found in the regular service.
OTHER MINISTRIES
In a healthy staff culture, everyone understands they are one team and they must work together when it comes to helping people serve. While it's not easy, they celebrate when one of their volunteers moves on to serve in another ministry.
That's a great thing.
However, most churches have too many ministries and too many programs to the point where, even with people serving on multiple teams, it's impossible to have enough volunteers. Removing competition for volunteers may require cutting a good percentage of your programming.
THE HARD PART
Once you have identified where you have competition for volunteering, it's time to take action and remove the competition. That's the hard part, of course, and it will require courageous leadership. It will also require a clear plan of action with careful attention paid to how you will communicate it. I recommend reading Carey Nieuwhof's book Leading Change Without Losing It and using that as a guide.
WHAT ARE OTHER EXAMPLES OF THINGS THAT COMPETE FOR POTENTIAL VOLUNTEER'S TIME?
This article originally appeared here.