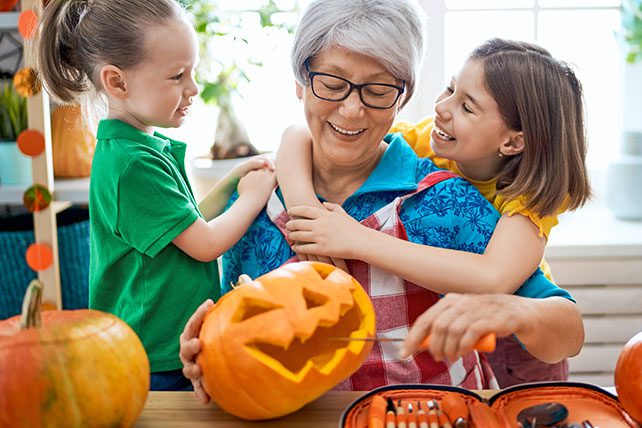 Make a pumpkin prayer craft with kids in your Sunday school class or children's ministry program. Children will have a blast while learning a lasting message about interacting with God. Read the tips below for a safe, powerful autumn activity.
No matter how your church or ministry approaches Halloween, it's possible to turn our focus toward God. Here's a great activity that's a hit with kids.
How to Do a Pumpkin Prayer Craft
In our Sunday school class, kids sat in a circle while I carved a Jack-O-Lantern and shared the Pumpkin Prayer. I cheated a bit. Beforehand, I had cut the top off and cleaned out the inside, leaving just enough to pull out for that part of the prayer.
If I had thought about it, I would have roasted the seeds and let the kids eat them while listening and watching. I cut the eyes as we talked about "opening our eyes" to see God's love. Then I cut the mouth as we talked about "sharing" God's Word. You get the idea. And at the end, I placed a flashing LED light inside. Then kids could see our lights shining for God in all we say and do!
Then it was their turn. No, I was not too comfortable with the idea of handing a bunch of elementary kids sharp objects. So I passed out miniature pumpkins and these awesome acrylic paint markers. Then kids could draw their Jack-O-Lanterns to take home with the Pumpkin Prayer. (And down the road, they can use the markers to make prayer rocks or story stones. The possibilities are endless!)
Finally, I emailed the Pumpkin Prayer (below) to parents. I suggested that as a family, they carve pumpkins as they go through the prayer. We will see how many give it a shot!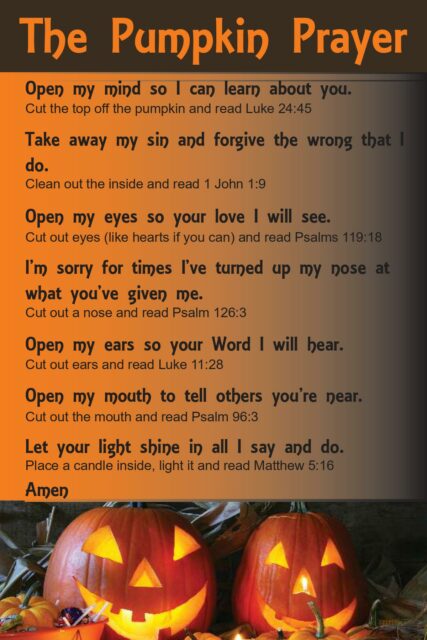 This article about a pumpkin prayer craft for fall originally appeared here.