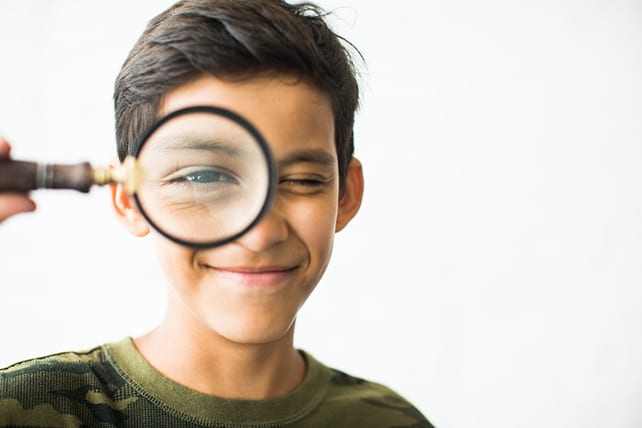 For years, I've regularly used a Bible science experiment to teach elementary-age kids. The first summer I did this, our classes doubled in size! The kids loved it. They got to play with friends on the playground, eat pizza, and do cool experiments. Next came an applicable Bible lesson. It was tiring but rewarding.
The kids were so excited to learn God's word. Well, they were excited about the "fun" stuff, and God's word was intertwined.
By using a simple Bible science experiment, you can draw kids in and capture their attention. It makes them incredibly receptive to learning scriptural truths. Some teachers perform the experiment in front while everyone watches. But I prefer to let everyone participate.
If the Bible science experiment is hands-on, kids become more engaged. In turn, they're then more likely to remember the Scripture lesson. With some experiments, everyone does it themselves. Others work better with small groups of two to three kids, depending on age and difficulty.
A Sample Summer Schedule 
Every Wednesday night, I start a half hour before Bible classes are scheduled for our congregation. The first two years we served pizza, but the Texas heat made snow cones much more desirable. So I bought a snow cone machine, and kids can't believe they get all the snow cones they want for free! This draws in others from our community too.
For the next 30 minutes, we do the actual experiment. Make sure to test experiments before you get there. It's not much fun for kids when the experiment fails (unless something exploded that wasn't supposed to, of course). For the last 30 minutes, present a Bible lesson, sing songs, and play some games. That's it! Simple and highly effective.
So, here's the overview of the evening again:
Playground and snow cones (or whatever you choose to offer)
Hands-on Bible science experiment
Applicable Bible lesson, singing, and reinforcement games
Bible Science Experiment: "Playing" With Fire
Yes, you can light things on fire. Kids definitely get fired up about it! I have the youth help out with this part. I partner each group of two to three K-5th graders with a high school student. This helps a ton! Here's a look at this Bible science experiment and how we applied it to God's word:
Next week we will play with dry ice, another we will explode a mix, we experiment with magnets and more. The idea is to keep it interesting so they keep coming back for more!
By popular request, I created a book of Bible science experiments with lessons. These are great for a weekly summer program, day camps, VBS, and more! It's all about getting kids to come participate so you can share God with them.
Supplies for this experiment:
Unscented Tealight Candles 30 Pack-White-By CandleNScent(TM)
AmazonBasics Pre-sharpened Wood Cased #2 HB Pencils, 150 Pack
This article originally appeared here.