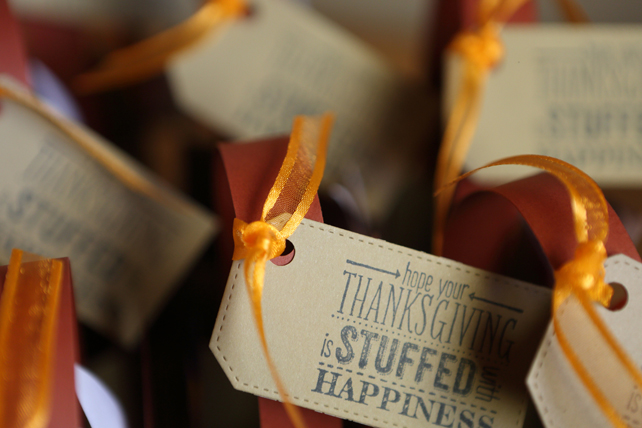 Grow gratitude and memories with this fun Thanksgiving tablecloth tradition. Holidays are such a great time for parents to make spiritual memories with their children. On Thanksgiving, family members from multiple generations often gather to share their blessings.
God showers us with so many blessings. And it's never too early to incorporate gratitude into your family prayers and devotion times. Thankfulness is important year-round, but it receives special attention during the month of November.
Share this Thanksgiving tablecloth tradition with families in your church and children's ministry program. Parents will love trying this memory-making holiday tradition with their kids!
Thanksgiving Tablecloth Tradition
Materials needed:
Instructions:
Before you bring out the food, place the white tablecloth over your table.
Have each person place their hand on the table.
Next, have each person use a fabric marker to trace the outline of their hand on the tablecloth.
Have each person write the year and a few things they're thankful for inside their hand trace. Help younger children as needed.
Go around the table. One by one, have people share what they wrote in their hand trace.
Keep the tablecloth in a safe place. Then bring it out each year and repeat the steps. Bonus: For parents, they will be able to see their child's hand grow in size each year.
Close out this gratitude-themed activity with prayer. Ask each person to put their hand back on their drawing. Then take turns thanking God in prayer for all your blessings.
Share this fun, easy activity with families at your church today. You'll empower them and grow their gratitude muscles with this great Thanksgiving idea. Parents will love trying out this Thanksgiving tradition. And all family members will enjoy making spiritual memories of thankfulness for years to come.
This article about a creative Thanksgiving tradition originally appeared here.