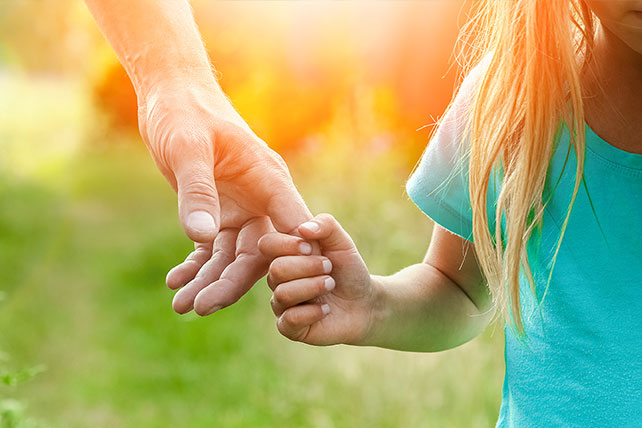 Are kids leading the way in your children's ministry program? Do you let children take leadership roles at church? It's time we start giving kids more opportunities to lead.
Throughout Scripture, kids had opportunities to lead. Here's an example in Matthew 21:
... and the teachers of the law saw the wonderful things He did and the children shouting in the temple courts, "Hosanna to the Son of David," they were indignant. "Do you hear what these children are saying?" they asked him. "Yes," replied Jesus, "have you never read, "'From the lips of children and infants you, Lord, have called forth your praise'?"
Jesus was all for kids leading the way in the Temple that day. And I believe He is also for kids leading the way today.

6 Thoughts on Kids Leading the Way

1. There is no "Jr. Holy Spirit."
The Spirit of God can lead and control kids and adults alike. Throughout Scripture, God uses children young people. The boy giving his lunch to Jesus. David defeating Goliath. The maid helping Naaman get healed. As we just read, children leading the way to praise Jesus in the temple.

2. Kids have a heart to serve. 
Have you ever asked a group of kids who'd like to help with something? Hands shoot up everywhere. Kids naturally have a heart to help others. It is when they get older, that they stop raising their hand as often.
Why? In some cases, children are told they're too young. They're told they don't have the abilities needed. That they should sit still and be quiet. That they have to wait until they are a certain age. This type of treatment causes kids to eventually stop raising their hand and saying "no" to serving as adults.

3.  Kids will act like kids.  
Kids are wired to move. They are full of energy. Don't expect them to turn it off when it's time to serve. This may mean putting them in a role that allows them to use their energy. It might be helping with worship so they can jump around. It might be helping lead a fun, energetic game or activity. Instead of squelching kids, help them grow and flourish with the gifts God gives them.