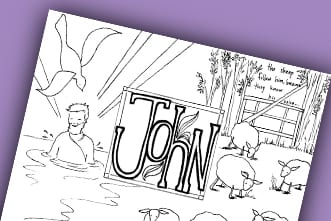 Free Printable
Download and print this coloring page to help teach your kids about the New Testament book of John.
From Ministry to Children, "
The illustration shows Jesus at his Baptism and the quote from John 10:27, 'The sheep know his voice and they follow him.'"
Resource provided by Ministry-to-children.com

Download Instructions: Follow the on-screen directions at the download site.