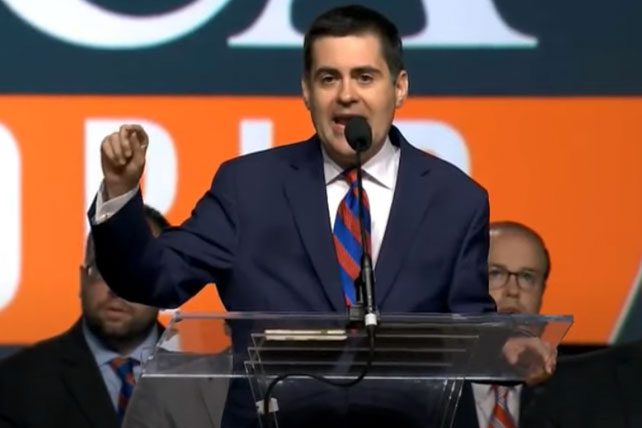 The Southern Baptist Convention just wrapped up its 2016 Annual Meeting. During one of the sessions, the head of the Ethics and Religious Liberty Commission (ERLC), Dr. Russell Moore, fielded a loaded question about Muslims. In case you miss it in the video, we'll spell it out for you here:
"I would like to know how in the world someone within the Southern Baptist Convention can support the defending of rights for Muslims to construct mosques in the United States when these people threaten our very way of existence as Christians in America. They are murdering Christians, beheading Christians, imprisoning Christians all over the world. Do you actually believe that if Jesus Christ were here today he would support this and that he would stand up and say, 'Well, let us protect the rights of those Baal worshippers to erect temples to Baal.' Do you believe that, Dr. Moore?"
Some questions are hard, Dr. Moore starts, but "this isn't one of those things. What it means to be a Baptist is to support soul freedom for everybody."
Dr. Moore is no stranger to criticism for the things he's said, but the rest of his response is perfect. Perhaps above reproach, even.