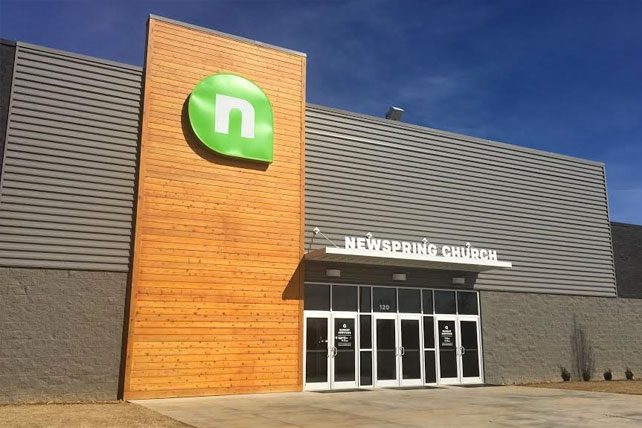 Perry Noble, the founding pastor of NewSpring Church in Anderson, South Carolina, has been removed from leadership by the executive pastors.
Pastor Shane Duffey made the announcement from the main campus at 9:15 am on Sunday morning.
NewSpring Church was founded in 2000 and has 30,000 members in regular attendance across 17 locations. It was also rated the third-largest church in the nation in 2015 according to Outreach magazine.
Pastor Duffey said that Perry made some "unfortunate decisions" and is longer qualified to pastor. Some of those decisions included the abuse of alcohol and a strained marriage. Duffey also confirmed that Perry was receiving psychiatric help.
"Over the course of several months our executive pastors met with and discussed at length with Perry these concerns regarding his personal behavior and his spiritual walk," Duffey said. "Perry's posture towards marriage, increased reliance on alcohol and other behaviors were of continual concern. Due to this the executive pastors confronted Perry and went through the steps of dealing with sin in the church as outlined in Matthew 18."
You can listen to Pastor Duffey's entire statement below–as well as Perry Noble's letter to the church.
This unfortunate news is a bold reminder–we're in a battle every day and Satan's wants to steal, kill and destroy our ministries and our leaders.
Perry was a contributing writing to churchleaders.com for many years and we're deeply saddened by the news. Please join us in prayer for the people of NewSpring Church, Perry and his family.