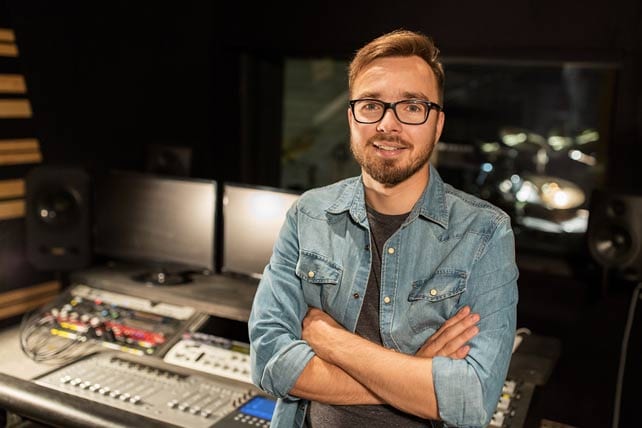 Check out this gathering of some of the best in the business, and get your top tech advice from worship tech director positions in audio, technical directors, and worship leaders:
Worship Tech Director Advice From Experienced Leaders
Steve Dennis – Q: What's the best part of your job?
A: That there is a purpose behind what we do. I think that all of us who run sound dream of going on tour with a band. But what we do each week hopefully has a positive impact on people's lives. It is so important to never forget that. It is extremely easy to get caught up in the technical aspect of what we do and lose sight of our ultimate goal, to facilitate worship and win people for Christ.
Jeremy Blasongame – Q: What's the hardest instrument to amplify correctly and how do you do it?
A: Gotta be the kick drum. If you can make the kick drum sound natural, you can EQ anything. Almost always, there's too much click from the beater or too much low thump, or both. And few kick drums sound great to begin with. I use two microphones; one is on the inside on the pillow, usually a pencil condenser. The second is a Shure Beta 52 kick drum mic placed at the sound hole.
I boost 2kHz on the Shure and give it a HPF while the pencil condenser gets a LPF. Usually that microphone also gets a very narrow Q boost at a low frequency that sounds smooth in the room, 47Hz, 54Hz or 67Hz are popular boost points. All that's left is to balance the faders between the click and the thump. Job done.
Beau Brown – Q: A musician walks in with an acoustic upright bass. The bass has no built-in electronics. How do you mic it?
A: This has happened to me several times this year believe it or not! I've tried several things with different levels of success. The last thing I used was an AKG 414 on a short stand at bridge height between the f-hole and bridge. I really liked the results and will use that again if the room allows. I've also used wireless lapel mics on the bass player, on the bridge and clipped to the inside of the f-hole.