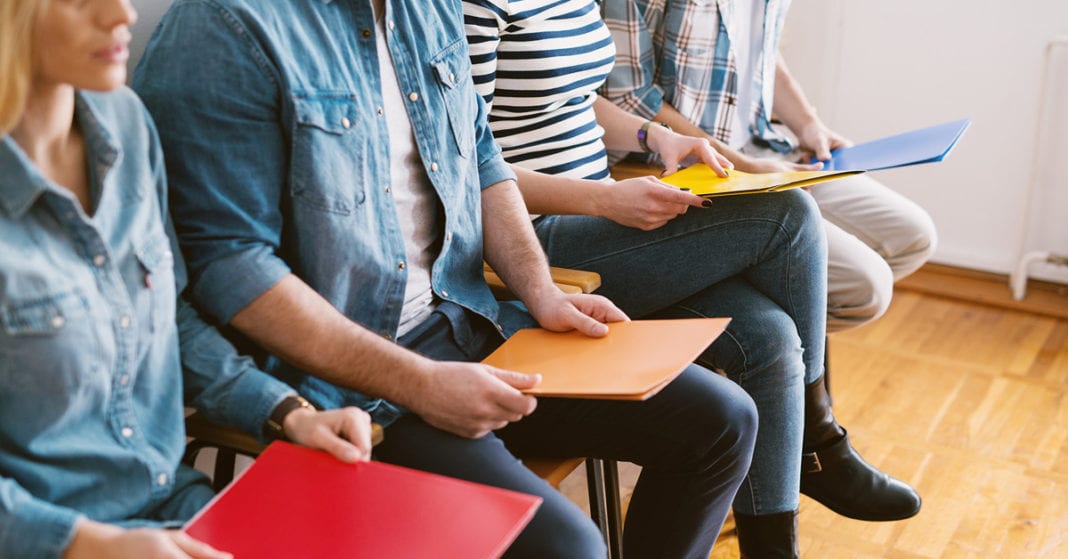 One size DOES NOT fit all!
Background Screening Policies Are a MUST for Churches.
When I talk or visit with a church, one of the first things I ask is whether or not they have a background screening "policy" in place.  I often receive a look of bemusement and an, "Of course!" response. As we talk further, I find that they really have some type of Child Protection Policy but not necessarily a Background Screening Policy.  There is a difference.
My goal today is to lend some advice on creating a background screening policy that everyone in your organization can utilize and share. Let's start by considering the key elements in the policy or strategy for effective screening.
WHO to screen is always the first criterion.  Many churches think in silos when thinking about who to screen. An example of this would be to only screen the nursery, children's ministry and student/youth ministry volunteers. My recommendation is much broader in nature.
Screen everyone that represents your organization in any capacity.
Right now many of you are thinking about the cost, resistance from staff and volunteers and possibly scoffing at the suggestion because you've known everyone forever! My suggestion comes not from distrust of those that work with you, but of protection of your organization in a legal sense. One misstep by any staff member or volunteer can result in a huge financial impact on your church when you can't prove you've conducted your due diligence. There are many ways to offset the cost of background screening and overcoming objections, however, if screening everyone is not supported, consider the impact of those that have a position of trust or power with a child, student or any vulnerable adults:
Pastors, greeters at the front door, anyone with a name tag or "uniform" of any kind (i.e. flower, cloak, button, etc.), janitorial staff, along with the worship/music members and team (critical and exploited opening for sex offenders). You should also include minors working with children and outside contractors/vendors.
WHAT is the second criterion. What should be considered diligent in terms of a proper background screening for each person? That really depends on their roles and responsibilities. Do they work with children? Do they handle money? Do they have keys to the building? Do they travel as a chaperone? One size does not fit all! You must tailor your screening program to their roles. You may need to order a driving history (MVR) for chaperones that drive; or a credit report on those that handle finances. Consider Federal Court searches for crimes like embezzlement, trafficking, drug charges, and kidnapping to name a few. Consider the responsibilities for each title, thinking about each area of your organization they will be involved in to decide on the appropriate services for each. A company with a sound reputation and knowledgeable staff, such as Protect My Ministry, will have recommendations to provide.
HOW often? I have always recommended that churches run annual searches on their staff and volunteers and now many insurance companies are making it mandatory for coverage. Many things can happen in a 12 month period, at home or away. It is your responsibility to ensure the staff and volunteers are always clear of potential risk to your church. The only way to ensure your volunteer is still "clear" is to re-screen on a consistent basis. If budget is a concern, know that Protect My Ministry is one of the only background check companies that provides a FREE re-verification of records from the national criminal database for volunteers.
The last thing to consider when creating your policy is a screening provider. One Size Does Not Fit All also applies to background screening providers and their services. For the last 3 years, Protect My Ministry has been partnering with churches to help them effectively screen their volunteers and staff. Now serving over 25,000 churches, schools and nonprofits, we have become the go-to source for background checks and child safety training, online training, and instructional videos.
Our background check services  include:
SSN Verification
National Criminal Database Search
National Sex Offender Search
Re-verification of criminal records
Alias names
(1) county or statewide criminal court search (plus mandatory fees)
Our integration with Elexio, ShelbyNext, FellowshipOne, ParishSoft, and many other Church Management platforms streamlines your screening process. Our approach to customer service, screening services and technology is not a One Size Fits All. We take a holistic approach to background screening that promotes confidence and peace of mind.
Daniel Raley is a Marketing Director for Ministry Brands, a software company dedicated to empowering faith-based organizations in a digital world.