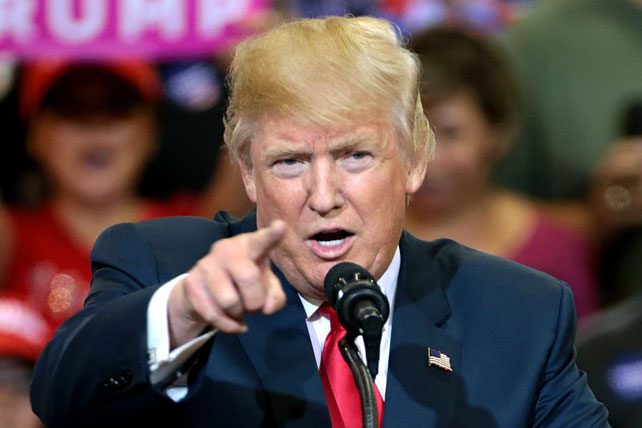 On Sunday, Oct. 9, 2016, popular Bible teacher and speaker Beth Moore broke her silence on political issues and posted a series of tweets that sent waves through the evangelical community. Moore's tweet-sized messages called out Christian leaders who have turned a blind eye to the plight of women who have been objectified, sexually abused and sexually harassed.
Moore's exact words were as follows, coming in response to the leaked tape of Trump joking with a TV host about how he enjoys objectifying and groping women.
Wake up, Sleepers, to what women have dealt with all along in environments of gross entitlement & power. Are we sickened? Yes. Surprised? NO

— Beth Moore (@BethMooreLPM) October 9, 2016
Try to absorb how acceptable the disesteem and objectifying of women has been when some Christian leaders don't think it's that big a deal.

— Beth Moore (@BethMooreLPM) October 9, 2016
I'm one among many women sexually abused, misused, stared down, heckled, talked naughty to. Like we liked it. We didn't. We're tired of it.

— Beth Moore (@BethMooreLPM) October 9, 2016
"Keep your mouth shut or something worse will happen." Yes. I'm familiar with the concept. Sometimes it's terrifyingly true. Still, we speak

— Beth Moore (@BethMooreLPM) October 9, 2016
Several other notable Christian voices were quick to applaud Moore for her speaking out. Bob Goff, author of Love Does, responded, "Beth, you are a strong, humble voice. I'm always so proud of you."
Rachel Held Evans, author of A Year of Biblical Womanhood, thanked Moore for speaking up about the gravity of sexual assault and then urged her followers: "Evangelicals, please listen to your sister."
Christine Caine, founder of the A21 campaign and author of Unashamed, retweeted three of Moore's tweets as a show of solidarity.
Moore certainly isn't the first evangelical voice to speak out against Trump, but she's definitely the first with a large-scale evangelical platform for women, and her words pack a powerful punch about sexual abuse and our culture's acceptance of it as a normal occurrence. However, given the timing of her tweets and their subject, an underlying message about the problem of the Trump campaign emerges: He is a leader who downplays his mistreatment of women while being endorsed by big-name evangelicals.
Leaders like Robert Jeffress, Jerry Falwell Jr. and Pat Robertson are still standing behind Trump and downplaying the leaked video as lewd and "macho" talk, by stating that we all sin and Trump did ask for forgiveness.
Russell Moore, an evangelical leader who has been adamantly against Trump from the very beginning of the campaign, spoke with The Daily Beast about the misogyny of Trump and said, "I have heard from many, many evangelical women who are horrified by Christian leaders ignoring this as an issue."