Just a week after two deadly church bombings in Egypt rocked the Christian community in the Middle East, believers gathered across the region to celebrate Jesus' triumph over death and the cross. Added security measures were put in place for Coptic churches in Egypt, while believers in Iraq returned to churches in towns previously ransacked and controlled by ISIS.
Egypt
The two sites bombed in Egypt on Palm Sunday, Saint Mark's Cathedral in Alexandria and St. George's in Tanta, were open for Easter services, with ramped up security. Worshippers were searched and required to pass through a metal detector on their way to the sanctuaries. The mood was slightly fearful, according to Associated Press, but also resolute. Coptic Christians on Twitter, including Issam Smeir, whose tweets are featured below, shared images from the celebrations across the Middle East (one from a friend in Syria and one in Egypt).
My friend spiridon Fadi Kabbash serving at the Eastern Orthodox church in Homs Syria early today. pic.twitter.com/HOZwQJPTIk

— Issam Smeir (@issamsmeir) April 17, 2017
Believers showing up for Easter Sunday is "a clear message to the whole world that we are not afraid," Rafiq Bishry, head of the Saint Mark's organizational committee, told Reuters Television.
After bombing two of their churches on Palm Sunday, fearless Coptic Christians in Egypt poured to churches on Easter Sunday pic.twitter.com/AeY0IwoCAf

— Issam Smeir (@issamsmeir) April 15, 2017
The U.S. embassy in Egypt advised citizens to avoid "identifiable places of worship," according to the DailyBeast. Unfortunately, to be Christian and Egyptian comes with the expectation of being targeted for terrorism, however, this expectation didn't deter worshipers.
Iraq
The Preemptive Love Coalition shared a video to their Facebook page showing the scene in Batnaya, Iraq, on Easter Sunday. A crowd can be heard in the courtyard below the narrator, Jeremy Courtney, eagerly gathering together in the still-desolated town just north of Mosul to worship in the church building they had to flee previously.
The narrator is quick to point out that even though these people are here to celebrate, some of them are seeing the extent of the devastation to their town for the first time. ISIS left several spray-painted phrases around the city, including "The cross will fall" and "God is great." The narrator on the video asks "What does it mean that God is great" in the midst of all this destruction? What good is it if God is so great and all-powerful if it makes you want to be all-powerful and great at the expense of other people?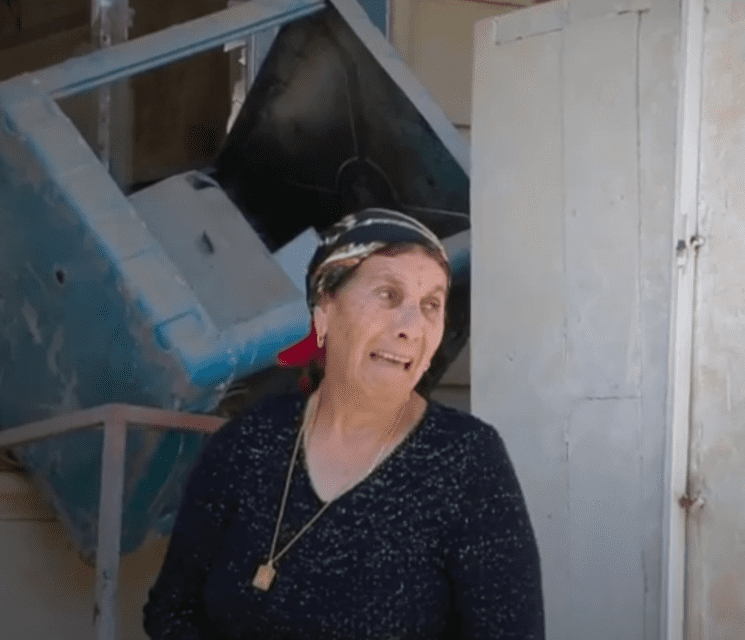 "Isis is clearly offended by the cross," Courtney explains. Wherever they go, they spray paint X-es over it or shoot it up with their guns.
By way of explanation, Courtney tells us the cross stands in stark contrast to the belief that God's greatness is wrapped up in him being all-powerful. The cross tells us that an all-powerful, all-knowing God chose to lay himself down for us and endure a death he didn't deserve. It tells us, by example, that we must also give our lives away.
Despite the chaos they have wreaked, though, ISIS has clearly failed, in Batnaya and other places, because the people who believe in the cross and the people who believe in an all-powerful, all-knowing and yet merciful, God, are still here. The fact that they gather to celebrate Jesus' triumphant resurrection from the dead is proof that their lives, too, can be resurrected. Open Doors published an article about a group of Christians returning to their town in Bartella, Iraq, for the first time in three years, in order to celebrate Easter.
This year, in light of the conflicts in Egypt and Iraq and all over the world, we are reminded that we can be killed and we can go through a horribly dark period where we don't know what awaits us on the other side, and God will take care of us.
As Courtney puts it: "There is a lot more life and a lot more to come."