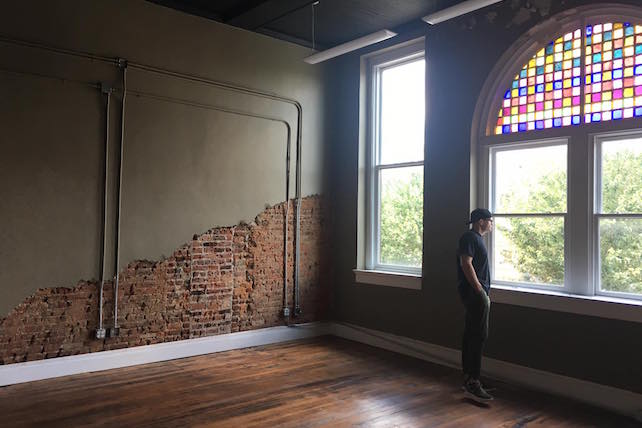 "I am a victim of sexual abuse," Perry Noble says in the opening statement of a video he posted to his Facebook page on Sunday, August 13, 2017.
Noble says the incident happened when he was five years old, and he was abused again a few years later by a different person.
"For years and years and years I felt like the chains of shame were wrapped around me. I thought that it was something I had done. I thought it was something I had caused." Because of this feeling, he didn't tell anyone.
When Noble was 22 years old, God began dealing with the wound the abuse had inflicted. He felt a prompting from God to confess what had happened to him. Noble says he was scared at first to tell anyone for fear of being blamed for it. But as soon as he did, he felt the chains of shame drop from him and he was able to start healing.
"What happened to me does not define me."
However, it is still a struggle. One question, in particular, he wrestled with is the question of where God was when he was being abused and why he didn't step in to Noble's rescue. Eventually, though, Noble said he came to the understanding that God was with him as he was being abused and that he shared in Noble's pain and suffering.
Noble then shared a few verses to encourage those who are wrestling with this very question:
Psalm 56:8 "You keep track of all my sorrows. You have collected all my tears in your bottle. You have recorded each one in your book."
Psalm 103:3 "He forgives all my sins and heals all my diseases."
Romans 8:37 "No, in all these things we are more than conquerors through him who loved us."
"If you have been abused sexually in your past…the first step in your freedom is telling someone what happened," Noble says. "Jesus Christ will fill you. It might not happen immediately, but—like in my life—it will happen eventually."
He adds a very important statement victims of sexual abuse need to hear: "It wasn't your fault."
Noble concludes his video by saying, "What the enemy meant to destroy you, God is going to use to strengthen you and accomplish way more in you and through you than you can ever imagine."
This is not the first time Noble has mentioned the abuse he suffered, but this is the first time he's gone into detail about it on his Facebook page.