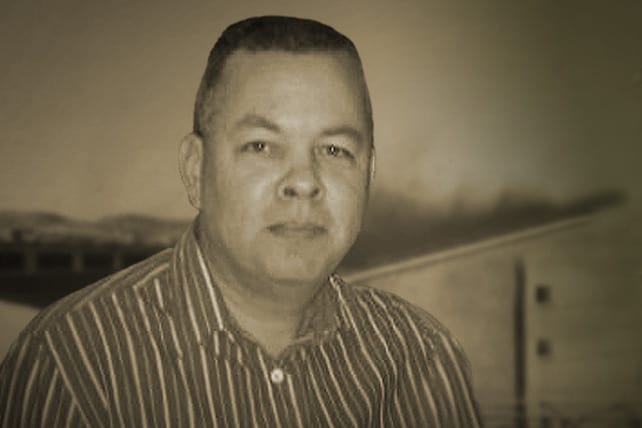 Turkey's prosecution of Andrew Brunson, an American pastor who's been locked up in a Turkish jail for more than 500 days, reveals a shocking charge. The indictment against the pastor claims that his crime is "Christianization," acting as "an agent of unconventional warfare" under the "mask of an evangelical church pastor."  
Translation: Sharing the Gospel is terrorism.
Executive Counsel at the American Center for Law and Justice talks about the imprisonment of U.S.pastor Andrew Brunson in Turkey and the efforts to bring him home.
See more at https://t.co/rKxEiP7coc pic.twitter.com/SRNTg0doud

— theDove (@theDoveOnline) March 22, 2018
According to American Center for Law and Justice Senior Counsel CeCe Heil, "It is now clearer than ever that Turkey is targeting Pastor Andrew specifically because of his Christian faith."
If convicted, the 50 year-old pastor could be sentenced to 35 years in prison.
World Watch Monitor reports that Brunson, a North Carolina native who has led a small congregation in Izmir for the past two decades, is set to stand trial before a Turkish criminal court on April 16, 2018, 17 months after his arrest.
According to rights groups, the pastor is falsely accused of working with the FETO network of Islamic cleric Fethullah Gülen and the outlawed Kurdistan Workers Party to overthrow the Turkish government and divide the country.
Soner Tufan, spokesperson for the Association of Protestant Churches in Turkey, called the indictment an "eclipse of reason."
"To claim that Andrew was a FETO executive and sought to destroy this country is like an insult and offense to reason," he told World Watch Monitor. "Who would believe such a thing? He has spent an important part of his life trying to stay in this country, telling about Jesus in all his sermons and works. How could such a person be the member or the executive of an Islamic order?"
"Andrew Brunson is an innocent person," he continued. "The indictment does not contain any real evidence. There is no real legal proof to use against him. It is a very political hostage case. That is why [the Turkish authorities] had to demand the worst punishment against him, to make him more valuable."
Heil said religious intolerance in Turkey–—where 99 percent of its population practices Islam—has allowed the legal system to make ridiculous claims.
Brunson was caught up in a sweep orchestrated by Muslim President Recep Tayyip Erdogan and was just one of many Christians who were arrested or deported after the failed coup attempt in Turkey back in 2016, when 161 were killed.
"President Erdogan basically had a purge getting rid of anyone he deemed was not on his side, which of course would include Christians when it's an entirely Muslim country," Heil noted. "Pastor Brunson was one of the Christians that was snatched up in this purge. Most of the Christian pastors had been deported and Pastor Brunson was not."
David Curry, president of the persecution watchdog group Open Doors USA, also thinks Brunson is being held hostage by Turkey as part of its attempt to pressure the U.S. to extradite Gülen, who Erdogan believes is responsible for the failed coup attempt. Gülen currently lives in Pennsylvania.
"There's not a lot that can be diplomatically done by Christian churches here because we're talking about a dictator who's not going to respond to our pleas," Curry said in a news release. "And in some cases, in some ways, it may be counterproductive. So we're going to have to be prayerful about this."
This week, one of North Carolina's U.S. Senators, Thom Tillis, was able to visit Brunson in the Turkish prison. Senator Tillis has been following the situation of his constituent very closely, and was able to arrange a visit, which was very timely, following the recent indictment.
Primarily due to "Islamic oppression," Turkey is ranked 31st on Open Door USA's World Watch List of 50 countries where Christians face the most persecution.