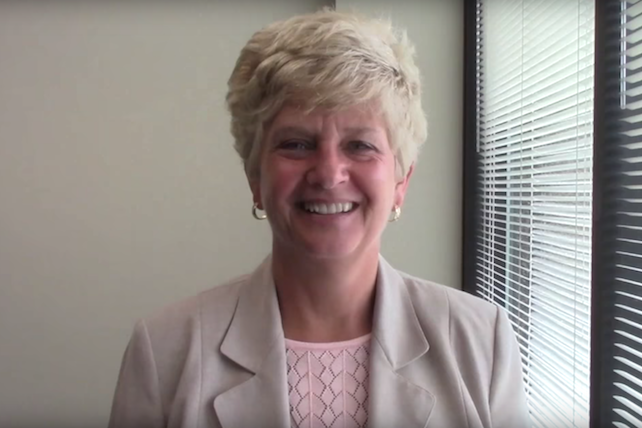 The Assemblies of God (AG) has just elected its first woman to serve on the AG Executive Leadership Team. On Monday, April 23, 2018, the top U.S. board of AG announced Rev. Donna L. Barrett will take the place of James T. Bradford as general secretary, effective June 1, 2018.
The general secretary is the third-ranking position in the structure of AG. "I'm humbled at this invitation to serve a Fellowship I love," Barrett says. "I look forward to what God has in His heart for the future of the Assemblies of God, and I'm honored to be part of this outstanding team of leaders."
Prior to her nomination, Barrett worked as a paralegal until her ordination in 1988. She served 10 years as a youth pastor in Youngstown, Ohio, and then seven years as associate pastor in Cleveland. In 2002, Barrett planted the church she currently leads: Rockside Church, also in the Cleveland area. Additionally, Barrett has served on the Executive Presbytery of the Ohio Ministry Network and on the General Presbytery of the Assemblies of God. According to AG's article announcing Barrett's nomination, her ministry has been marked by a commitment to prayer. For the past two years, she has opened the legislative session of the Ohio House of Representatives in prayer. She has also led the National Day of Prayer activities in her area of Ohio.
"Through her service as a church planter, district leader and general presbyter, Donna has shown humility paired with a special gifting for leadership," says General Superintendent Doug Clay. "I've seen God use her time and time again to speak wisdom into difficult circumstances at the district and national level."
Leading 3.2 million believers in the U.S. and 68 million worldwide, AG is the world's largest Pentecostal denomination. The denomination is over 100 years old, having celebrated its centennial anniversary in 2014.
AG has had a bit of a tumultuous history with women in leadership. According to R. Marie Griffith, director of the John C. Danforth Center on Religion and Politics at Washington University in St. Louis, early on women served in leadership positions, receiving ordination, speaking from pulpits and leading congregations. However, they did experience restriction in their roles in the decades following the founding of the denomination. In 2010, the denomination articulated a clear policy stance when its General Presbytery stated "we cannot find convincing evidence that the ministry of women is restricted according to some sacred or immutable principle." Currently, according to AG, 24 percent of their ministers are women.
Barrett's predecessor, Bradford, announced his resignation from the role of general secretary at the beginning of April. Bradford cited the desire to expand his pastoral ministry at Central Assembly of God in Springfield, Missouri, where he currently serves as acting pastor.
Speaking of Barrett, Bradford endorses the leadership team's decision to elect her. "I have been consistently impressed with Donna's wisdom, grace and sensitivity to the Holy Spirit. This Fellowship will be blessed by her anointed leadership."
When Barrett officially takes her position in June, she will be one of six people serving on the Executive Leadership Team.