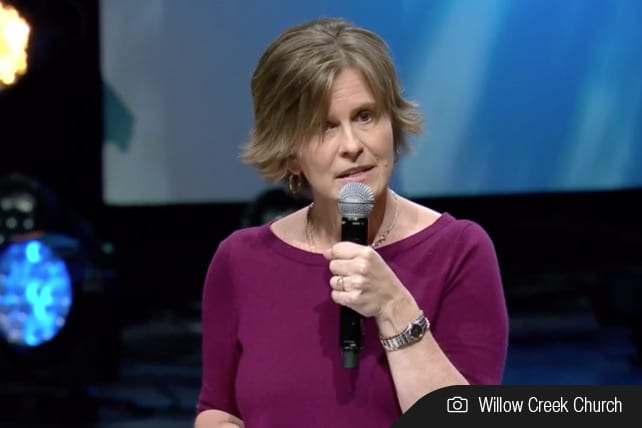 The elder board of Willow Creek gave an update last night concerning the investigation into allegations of sexual misconduct by Bill Hybels. Pam Orr, the chair of the Elder Board, said "some apologies" to the women who came forward were in order.
"We have talked with several of [the women who have made allegations against Hybels] and are deeply saddened by the experiences they are sharing with us. We do believe we owe these women some apologies," Orr stated in the Wednesday night meeting. Admitting the Board's initial response to the allegations was to defend Hybels and his reputation, Orr said their reaction "cast some of the women in an unfair and negative light."
The unfair light Orr refers to is the fact that when the board spoke to the congregation after the Chicago Tribune article breaking the news of the allegations to the public was published, the wording used by Willow Creek was that the allegations were all lies and those speaking out were colluding against Hybels. Orr apologized for the "sweeping statements" and admitted, "we do not believe the stories were all lies or that all the people were colluding against him."
The group of people falling into the category of those formerly accused of collusion includes several high profile leaders who have had touch points with Willow Creek, like John Ortberg and Nancy Beach.
While Orr did not share the board's current assessment of the allegations, she did say based on the conversations they have had so far, "we believe at least some of Bill's choices were inappropriate."
Willow Creek Is Determined to Learn from Its Mistakes
Moving forward, Orr outlined what the church leadership is doing to implement additional safeguards to ensure these kinds of things don't happen again.
Getting to the Bottom of the Allegations – "We will continue seeking to have personal conversations, in a spirit of humility and listening, to speak directly with those who have raised concerns."
Employing Outside Expertise – "We know we need outside expertise to help, and we have already consulted with several outside experts who are guiding us with next steps." She did not give further detail on the outside expertise being employed or the next steps. (The lack of outside expertise was one of the criticisms some on the Willow Creek Associations board voiced about the initial investigation into the allegations four years ago.)
Reviewing Policies – "We are looking at ways we can improve our guidelines for how men and women work together, our email retention policy, and our policy on how someone can raise a concern about senior leaders."
Orr also stated the Board is committed to walking alongside Hybels pastorally and to "work closely with the WCA board to take appropriate next steps with him." Hybels announced his resignation about a month ago—just six months before he was planning to retire.
In closing, Orr noted her term as the chair of the Elder Board is ending this month. She will pass the baton to Lane Moyer, who has served for three years as an elder and attended the church since 1988. Orr says she will leave her post "with a heart that is broken over the grief this season has brought to so many."