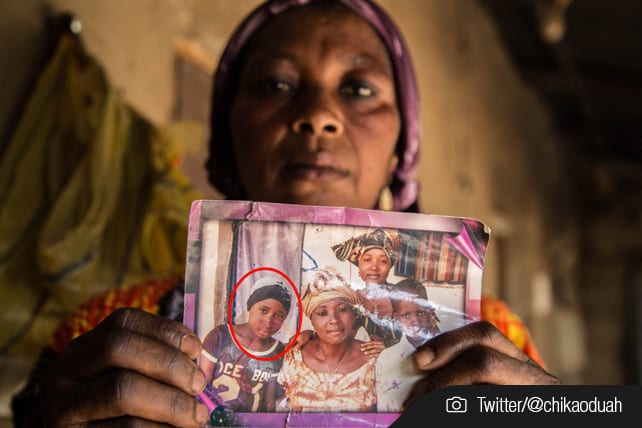 Religious tensions are running high in Nigeria over the continued abduction of a 15-year-old schoolgirl who refuses to renounce her faith in Jesus Christ.
Leah Sharibu and 112 of her classmates were kidnapped on February 19 when Boko Haram terrorists raided Government Girls Science and Technical College in Dapchi, Yobe state. She was the only Christian in the group taken.
Boko Haram is Nigeria's militant Islamist group and is also known as the Islamic State in West Africa.
After weeks of negotiations with the government, the terrorists released 107 of the 113 originally abducted. Those released said five of the girls died in captivity, leaving only Leah in the hands of the terrorists. She was reportedly kept because she refused to renounce her Christian faith.
The Christian Association of Nigeria has warned that there may be religious war in Nigeria should Leah Sharibu die while being held by Boko Haram.
Similarly, the Pentecostal Christian Association, which is the umbrella body of pentecostal, evangelical and charismatic ministries, churches and associations, described the country's peace as hinged on Sharibu's safety.
The board's National Publicity Secretary, Bishop Emmah Isong, said, "She has become an ambassador of Christianity to the Republic of Boko Haram and we are demanding that she returns home safely to her parents.
The dire predictions have the Sultan of Sokoto, Muhammadu Sa'ad Abubakar, urging Christian leaders to tone down the rhetoric, claiming they "could make terrorists win their war against the Nigerian state. Sa'ad Abubakar is considered the spiritual leader of Nigeria's seventy-million Muslims.
"For them to now make that comment that if she dies in the hand of Boko Haram there will be a religious war is very unfair. How could you start attacking Muslims because this innocent girl happened to be a victim of murderous terrorists. It means they (Boko Haram) are winning the war because that is what they want," he said.
He made the plea while addressing resident communities, heads of security agencies, religious leaders and journalists during a Ramadan breakfast dinner held at his palace on Monday.
He also denied that traditional Muslims are in league with Boko Haram in holding Sharibu. "How could that be? Did the Muslims connive with Boko Haram to abduct the girls and release others? No."
He added, "If they hear about this and went and kill[ed] the innocent girl that means you are part and parcel of what make them to do that because they want to cause confusion in the country. We are all praying for her safe return and for the safety of every Nigerian irrespective of his or her religion."
According to Sa'ad Abubakar, more Muslims have been killed by Boko Haram than Christians, citing statements by Nigeria's former President Goodluck Jonathan.
Pressure is increasing on the present administration to secure Sharibu's release.
The Christian Association of Nigeria said in a statement, "Let all and sundry rise up against the failure of the security agencies and ask President Muhammadu Buhari to wake up from his slumber before the terrorists and herdsmen finish the country.
Bishop Emmah Isong added, "All Nigerian youths are waiting to see what the Federal Government will do. Our constitution, which requires the government to be a protector of lives and property, will be called to question if Leah is not released.
"We do hope that with our prayers and the concern of all Nigerians, including Christians and Muslims, Leah would be released very soon by the grace of God."