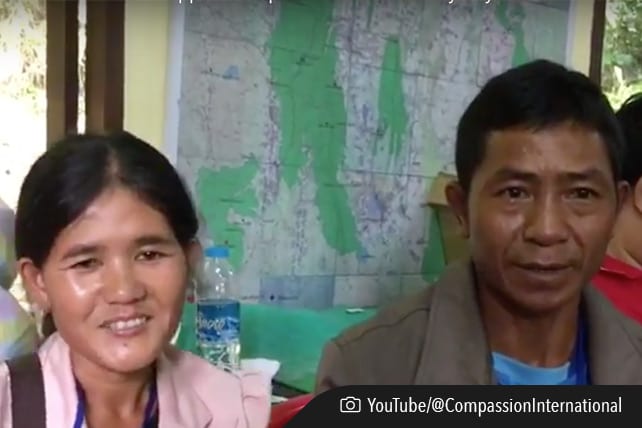 As the Thai cave rescue continues and concern grows over the health of those who are saved, the parents of one of the rescued soccer players is saying "thank you."
According to Compassion International, the boy is one of their sponsored children. The ministry is not releasing names due to privacy concerns.
A Compassion photojournalist in Thailand was able to interview his parents. In the video, a woman identified as the boy's mother said, "Thank you so much for all prayers and all the encouragement. Thank you to God. I'm really thankful that they found my son and all 13 are alive.  I'm so happy and so thankful to see my son again. Thank you so much to everyone that has been praying for us and the boys and helping us; thank you."
Thai Cave Rescue Frees New Christian
Mission Network News interviewed Noi, identified as Compassion International's Senior Manager of the program in Thailand.
"Noi said of the Compassion beneficiary, 'He is 14 years old and he is at eighth grade right now. He is actually a very good boy, very active to participate in the program in the project at the church. He loves sports, of course… he loves football [soccer], he loves running, he.. also love to play guitar. He also [plays] a guitar at the church [and] got to play piano, what.. maybe you call [an] electric keyboard. And also he just [accepted] Jesus Christ last March, this year.'"
Eighteen-year-old Surayut Puengpadung, another Compassion beneficiary and member of the Chiang Rai Rescue Academy Team, was one of the first to report the boys missing on Saturday and one of the first to enter the water to search for the boys.
"Pray for all the rescue operation teams who are making progress," Surayut says. "They are working very hard through this weather, and it's very dangerous. The water runs fast and there are strong currents."
As rescuers slowly bring the boys out of the cave, medical teams will be looking for an airborne lung infection known as histoplasmosis, or "cave disease," which is caused by bat and bird droppings. It can be fatal if it is untreated and spreads to other parts of the body.
Medical officials will also be examining the children for leptospirosis, an infection caused by bacteria which can lead to severe bleeding from the lungs, meningitis and even death.
A health official told local media that the boys should hopefully be able to see their families on Monday night but there will be "no hugging, no touching," until their blood work comes back.
Compassion's local church partners are involved in the rescue effort. Baag Jong Church is hosting the Thai Air Force team, providing food and accommodation for 20-30 people. Every day church members volunteer to cook meals and clean for the Air Force team as they rotate on and off duty, sleeping and eating at the project. The church also hosts visitors who drop by to pray for the 13 boys.
Church members are also donating their homegrown vegetables, fruits, pineapples, drinking water, other drinks and whatever they have to provide for the rescue teams.