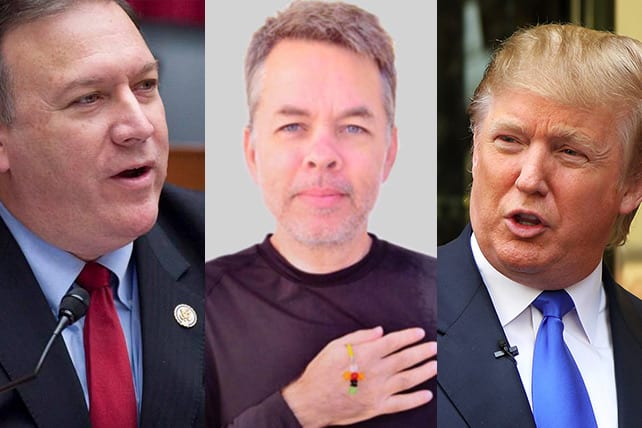 It appears the Trump administration is punishing Turkey for its failure to release American pastor Andrew Brunson.
On Friday, Trump said he is doubling steel and aluminum tariffs "with respect to Turkey." The announcement caused further damage to Turkish currency, which already had hit a record low Friday. Trump said tariffs on Turkish aluminum imports will increase to 20 percent, and steel tariffs will rise to 50 percent.
The tariff increase comes on the heels of meetings between the White House and Turkey over Brunson who has been held by Turkey for more than two years on espionage and terrorism related charges.  
The United States will impose large sanctions on Turkey for their long time detainment of Pastor Andrew Brunson, a great Christian, family man and wonderful human being. He is suffering greatly. This innocent man of faith should be released immediately!

— Donald J. Trump (@realDonaldTrump) July 26, 2018
Negotiations Fail to Gain Release of Andrew Brunson
High level meetings in Washington between senior U.S. and Turkish officials on Wednesday ended without an apparent resolution to the case.
Turkey raised concerns about a state-run lender, Halkbank, that's under investigation for its role in a scheme to evade U.S. sanctions on Iran and faces the prospect of a large fine by the U.S. Treasury, according to the official, who spoke Wednesday with Bloomberg on condition of anonymity.
Turkey was seeking to stanch an economic meltdown amid fallout from U.S. sanctions. U.S. officials said they wouldn't discuss relief for Halkbank, or one of its bankers currently in jail, until Brunson was freed, the official said.
After the failed summit, State Department spokeswoman Heather Nauert said, "the conversations continue." She did not elaborate.
Brunson is currently under house arrest after being held in a Turkish prison since his arrest.
The increased sanctions by the White House should have been anticipated by Turkey. Last week Secretary of State Mike Pompeo declared that "the clock had run out," as he urged Turkey to free Brunson.
"The Turks were well on notice that the clock had run out and that it was time for Pastor Brunson to be returned. I hope they'll see this for what it is: a demonstration that we're very serious," Mr. Pompeo told reporters before the meeting, during the short flight from Kuala Lumpur to Singapore.