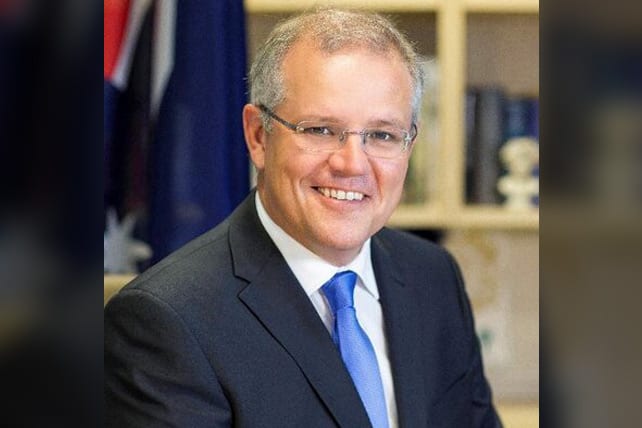 The Telegraph recently ranked the least religious countries in the world. Australia came in 12th with just 34 percent saying they feel religious.
So it is notable that the mostly secular nation's new prime minister is an evangelical.
Scott Morrison, who had previously been the country's treasurer, was sworn in Friday as Australia's sixth prime minister in 11 years after a political rift among conservative lawmakers led to the ouster of Prime Minister Malcolm Turnbull.
The New York Times reports that Morrison, 50, is the first evangelical Christian to become prime minister and that church has always been a part of his life. He even sees Christianity as one of his motivations for public service.
"For me, faith is personal, but the implications are social—as personal and social responsibility are at the heart of the Christian message," Morrison said in his first speech to the Australian parliament in 2008, according to the Times. He also cited a verse from the Book of Jeremiah as the encapsulation of the core of his beliefs: "I am the Lord who exercises loving kindness, justice and righteousness on Earth; for I delight in these things, declares the Lord."
"Australia is not a secular country," he added. "It is a free country. This is a nation where you have the freedom to follow any belief system you choose."
For the last 10 years, Morrison, his wife, Jenny, and their daughters have been active members of the Horizon Church, one of Sydney's largest Pentecostal congregations.
"I think that people of faith around the nation are very much filled with hope that someone of Christian faith and principle is holding such a role in public life," Kristy Mills, the executive pastor of the Horizon Church, told the Times. "I think there is a great hope that decision making will be influenced by godly principles."
Morrison has called for stronger legal protections for religious freedom in the country whose population stands at more than 24 million. He told Fairfax Media that discrimination against Christians is subtle, "It always starts innocently and it's always said it is just a joke—just like most discrimination does. And I'm just going to call that out."
A case in point is an article today in news.com.au with the headline, From talking in tongues to 'divine faith,' could Scott Morrison's religion be a liability?
Reporter Shannon Molloy visited Morrison's church "where worshippers can be so overcome they start to speak in tongues," warning it "could become unpalatable for the mainstream public." She also discloses a senior Liberal source told her, "Mr. Morrison would be encouraged to downplay his deeply religious beliefs."
Morrison dismisses the advice saying his "personal faith in Jesus Christ is not a political agenda…for me, faith is personal, but the implications are social."
Meanwhile, the Australian Christian Lobby calls Morrison's deep faith "reassuring."
"He doesn't think he's the biggest and most powerful person," the group's boss, Martyn Iles, told the New York Times. "He knows he's under God."