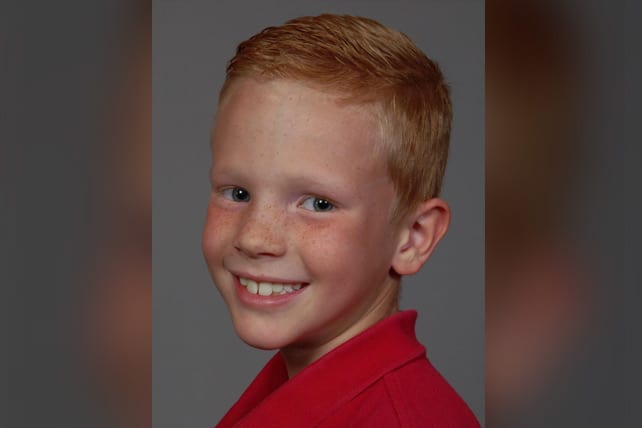 The family of Brycen Zerby has shown all of us what it means to walk through the valley of the shadow of death and know that God is with us.
Eight-year-old Brycen Zerby went to be with Jesus after he died in a tragic accident while riding on his church's parade float on Labor Day in Windsor, Colorado. Apparently, while handing out pamphlets for Generation Church's new church plant, Brycen fell off the float trailer and was then run over by it. He later died at the hospital.
His parents in their grief have clung to God and shone the light of hope in Christ brightly. In a video statement that has already gotten over 120 thousand views, Jimmy and Melissa Zerby declare their unshakeable faith in a good and present God.
What we want to communicate most of all is that in the midst of the worst days of our lives, the overwhelming presence of God has been carrying us through.
His obituary says that Brycen was typical "all boy" who loved the Broncos, NASCAR racing, football, baseball, soccer, swimming, riding bikes, jumping on the trampoline, hunting, fishing, singing and dancing. His obituary goes on to say:
He was the typical redhead, friendly, outgoing, at times a little ornery, and he never stopped talking. If it was fast, loud and crazy, Brycen was all about it! Brycen was the best brother, always looking out for his sisters and willing to play whatever the game of the day was with them. He loved snuggling up with his Mommy, and wrestling and playing catch with his Dad.
And Brycen loved Jesus.
On August 12, 2017 Brycen proclaimed his faith in Jesus and was baptized in the Arkansas River in Canon City, Colorado. His faith in God was real and often observed in his love of Christian music and in his generosity toward others.
Watch the video on the next page.