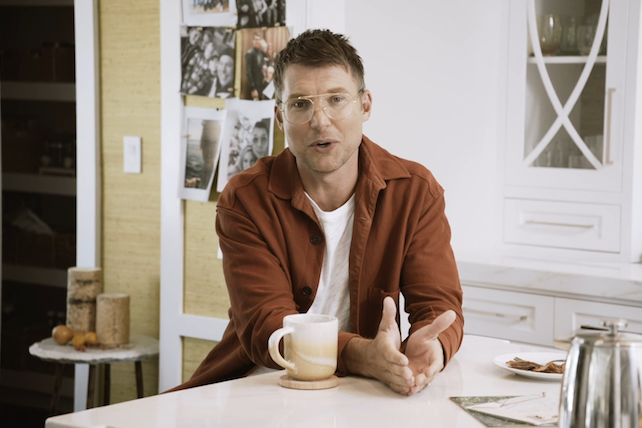 Judah Smith says people have asked him when he's going to start a church in Nashville, Texas, Boston, etc. In response to these requests, Smith's Churchome announced a new church location members can attend from virtually anywhere.
Smith announced the location of Churchome's new church plant is "The phone in the palm of your hand" on his Twitter account Sunday, November 4, 2018. In his tweet, Smith included a link to the new app that ushers users into Churchome Global.
Smith, along with his wife, Chelsea, leads Churchome (formerly the City Church), which is a multi-site church with locations in Seattle and Los Angeles. Smith took the lead pastor position over from his father in 2009. Prior to this point, he and Chelsea led the youth ministry of The City Church. The Smiths are known for taking pains to be relevant. The latest announcement from Smith is par for the course.
People have asked, when are you starting a church in Nashville? When will you come to Texas or Boston? Well…we just did. I am so excited to announce our newest location: Churchome Global. The location? The phone in the palm of your hand. https://t.co/7cNR5ZHLv3 pic.twitter.com/IoM5xsdhd0

— Judah Smith (@judahsmith) November 4, 2018
Already available in the app store, Churchome Global describes itself as a "Christian community that brings people together—anytime, anywhere—to have more meaningful connections with each other and the world." Promising daily content and campaigns to connect users to one another, the app says it is geared for a wide variety of people. "Whether you already have a church home, believe in Jesus, or are just looking for more uplifting conversation, you are welcome here."
What Does the Churchome App Do?
On the app, users can watch daily video content featuring Churchome pastors (Judah Smith included) and they can watch services and community events live. Users can even interact with other people in something called lobby chat. Additionally, users can submit a prayer request and pray for other people.
The app promises to help facilitate growth through online messages and allowing users to participate in classes and sermon series. As far as fellowship is concerned, users can join a digital Churchome community, a physical Churchome group in their vicinity, or they can start a group of their own. The church describes itself as "a small church with a lot of people" that wants "everyone to feel that they are a part of our community and to find the acceptance, friendship, and family they need."
Although the app was just announced on Sunday, its download count has already surpassed 1,000 on the Google Play store and the app has garnered enough attention to land it on the "trending" list in the seventh position.
Indeed, a brief glance at the prayer request feature of the app shows line after line of requests. Users can request prayer themselves or they can scroll through the requests from other users and let them know they are praying.

Can the Churchome App Replace Real Fellowship?
The app is impressive, for sure. The sheer amount of content the team managed to launch with will surely keep users coming back for more. However, not everyone is excited about the app. Smith's Twitter announcement was met with a litany of negative comments calling into question the efficacy of a so-called virtual church.
It's like they had to wait for Eugene Peterson to die before they launched this blasphemy.

Call it a way to learn about Jesus. Call it a people connector. Call it an app. But don't you dare call this church.

— Kevin Makins (@kevinmakins) November 6, 2018
Disappointed to see this from our former pastor: people aren't a commodity. A phone isn't church. Initiatives like this encourage isolation and the promotion of a preacher over the body of Christ. Why not promote churches already in Nashville, Texas, etc. instead of promoting you

— Elisabeth Kraus (@EKraus38) November 6, 2018
Are we aware of the definition of "real" and "tactile". This isn't church. People need to be a part of a local assembly. Now more than ever.

— Nathan Mestler (@nmestler) November 6, 2018
What are your thoughts? Do you think Churchome's app will attract those who aren't likely step into a physical church building and thus receive the fellowship that every believer needs?
Or does it, like some are suggesting, detract from the local church, providing a placebo to the very people who would benefit from going to a local church the most?