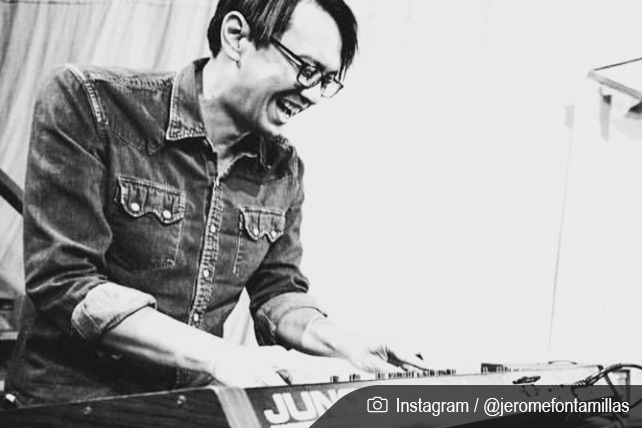 Just days before Christmas, Christian band Switchfoot posted an alarming update to their fans. Their keyboardist, Jerome Fontamillas, had cancer and needed to undergo surgery. Just a few short, yet nerve-wrackingly uncertain, weeks later, they have a new announcement: Fontamillas is cancer free.
On his Instagram account, Fontamillas shared he is "extremely grateful" for everyone who prayed and offered words of encouragement. "I am floored by your kindness and love. Thank you all!"
Fontamillas' Cancer Diagnosis
On December 20, 2018, Switchfoot broke the news to its loyal fan base. Jon Foreman, the frontman for the band, wrote an update posted to the band's site. Foreman wrote:
I got a call from Jerome a few weeks ago. He was calling with sobering news: he has cancer. One of Jerome's kidneys has a large mass on it that has been growing for quite some time. The good news is that the cancer has not spread to his other organs. Removing one of his kidneys will hopefully be the first and final cure for Jerome's fight with cancer. The surgeons and the medical team have been incredibly accommodating, making sure that the surgery was scheduled as soon as possible.
Fontamillas included a note to fans in this announcement, in which he expressed his disappointment at not being able to be involved with the launch of the band's newest album, Native Tongue. "It's hard to think about being on the sidelines while we release this album. But the songs have meant so much to me, even through this experience," Fontamillas said. Even before the surgery, the keyboardist was thankful for the support of fans. "Thanks again for years of love and support."
Indeed it has been years that Fontamillas has seen fans respond to Switchfoot's music. He's been involved in the band since 2000, after allegedly leaving a "'real job' in one of the tallest buildings in LA," according to Foreman, who invited the former Fold Zandura bandmember to join Switchfoot.
Foreman describes Fontamillas as "one of the finest humans you could imagine." By Foreman's account, his bandmate is kind and slow to anger. "He is kind when I'm grumpy. He remembers names and faces when I forget. He eats healthy when I don't. In decades of knowing Jerome, I have never once seen him angry (and I'm in a band with him!)," Foreman wrote.
Surgery Was Successful 
On December 28, 2018, Fontamillas underwent the surgery to remove one of his kidneys. The day before the surgery, he thanked followers on Instagram for their support and prayers. "I have been flooded with texts, messages and phone calls from my family, friends and the bigger music community all around the world offering support and prayers," his post reads.
A week after the surgery, Fontamillas was able to announce he is cancer free. And his latest post sharing about his recovery process (which included the removal of 30 staples), indicates he might join the band on the road for the tour of the new album. "Excited to start playing new music for you guys out on the road," Fontamillas wrote.
Switchfoot fans can only hope and pray to see Fontamillas this year. And thank God for the relatively swift answer to prayer they have witnessed.