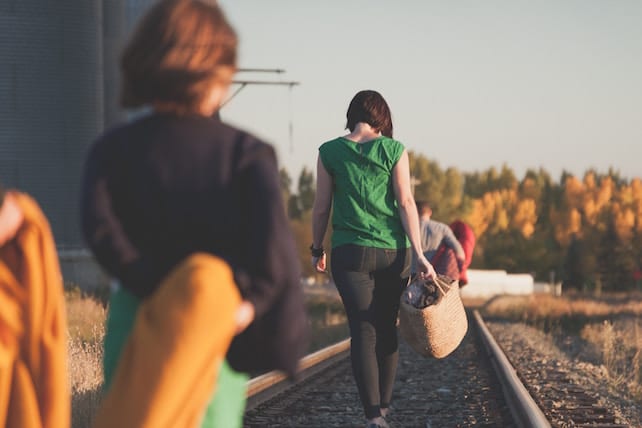 For the U.S. federal government's new fiscal year, which begins October 1, only 18,000 refugees will be allowed into the country. The Trump administration made that announcement last week, setting aside space for certain groups—including 5,000 slots for people fleeing religious persecution.
Also last week, the White House issued an executive order that state and local governments must consent to receiving most refugees. And the administration canceled the October flights of some refugees who'd already been approved to enter the United States.
"This is a very sad day for America"
The historically low cap—a decrease from 30,000 in 2019 and 110,000 in 2017—comes at a time when the number of refugees has soared to the highest numbers since World War II.
Acting Homeland Security Secretary Kevin McAleenan says the reduction will let the department "focus on addressing the ongoing crisis at the southern border, reducing a staggering asylum backlog,…and completing more overall cases." America, he says, "has always been and will always remain the most generous nation in the world when it comes to welcoming those in need of humanitarian protection."
The asylum program isn't the same as the refugee program, however. Refugee resettlement occurs through the State Department, which partners with nine refugee resettlement agencies. All nine have been forced to close offices or halt placements, leading to more family separations and less integration assistance.
Agency leaders are expressing opposition to the cap. "This is a very sad day for America," says David Miliband, president of the International Rescue Committee. "This decision represents further damage to America's leadership on protecting the most vulnerable people around the world. It has no basis in logic or need, damages America's interests, and tarnishes her values."
Jen Smyers, policy and advocacy director at Church World Services, calls the cap "tantamount to destroying the [refugee] program." She adds, "This is actually the United States becoming a bad actor when it comes to refugee protection."
Decision Sets a Bad Example, Leaders Say 
World Relief, one of several refugee resettlement agencies with religious ties, is "heartbroken" by this "drastic reduction," says CEO Tim Breene. He predicts it will have a "devastating ripple effect," as other countries follow our example and do "less at a time when the number of refugees in need of protection globally is increasing."
Lutheran Immigration and Refugee Services President Krish O'Mara Vignarajah says, "Communities and people of faith across the country are deeply disturbed by this unwarranted decision to turn our backs to those most in need. The American legacy of welcoming refugees defines us as a nation."
Bill O'Keefe, executive vice president at Catholic Relief Services, says, "The world depends on the United States taking in its share of the 26 million vulnerable refugees. How can we ask a country like Uganda, a developing country smaller than Wyoming, to take in a million South Sudanese refugees unless we step up and take in at least 95,000 of the most vulnerable?"
During yesterday's homily, Pope Francis said indifference and insensitivity aren't acceptable in the face of "misery" experienced by innocent people. "We must not fail to respond," he urged worshipers in St. Peter's Square. He also pointed a finger at countries that sell weapons but then are "unwilling to take in the refugees generated by these [resulting] conflicts."