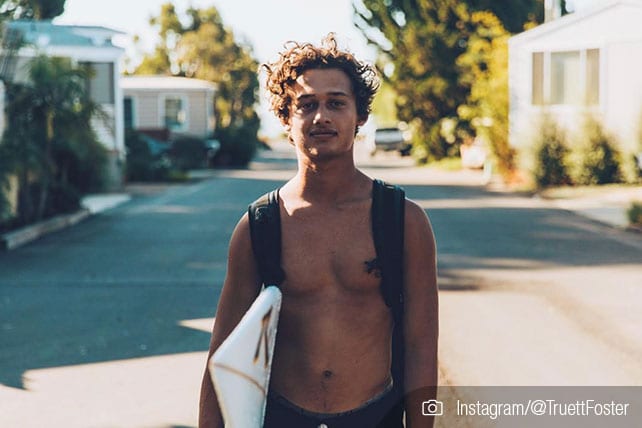 Christian artist TobyMac and his family are facing the death of their oldest son, Truett Foster McKeehan. Truett was 21 when he passed away earlier this week. TobyMac, who was touring in Canada at the time, rushed home from his concert tour to be with his family in Franklin, Tennessee.
"Truett did pass away at home in the Nashville area sometime Tuesday night or Wednesday morning," a representative for TobyMac wrote in a statement released today to USA Today Network.
No details have been given at this time about Truett's cause of death. Truett is the son of TobyMac (Kevin McKeehan) and his wife, Amanda. The couple has four other children: Leo, Judah, Marlee, and Moses.
Truett, an aspiring rapper, also went by the name Shiloh and Tru and had made some cameo appearances on some of his father's albums over the years. The young artist was living in L.A. to pursue his musical career. Truett's Instagram account features clips of him rapping and a recent video of him performing at his first live event. [Please note: the video below and Truett's Instagram account contain graphic language some may find offensive].
Last year, TobyMac released the album The Elements, which features the song "Scars." The rapper told the Tennessean the song came from watching Truett leave home in pursuit of his career. On his website, "Scars" is described this way:
Among the most personal songs on the record, and one of TobyMac's very favorites, is "Scars." "I love 'Scars.' It is a different melody for me. It was kind of cool to keep it real low key," he says. "It's the closest song to me on the record. I had a few people in mind when I wrote it, but subconsciously I started focusing on my first-born son. For the first time in my life I found myself sending ships of out the harbor … up to now our family and home have been the harbor. The people I love the most are going out there facing all the pain, struggle and temptation this crazy world brings. It can be so hard to watch. I'm very aware of the scars that come with life's journey but sometimes we insulate those from our children—so to see them go out and there and do this real world is painful. I wanted to let him know that I'm here for him and even bigger than that, God is there for him. You are not alone—so lift your head up my son—to where your help comes from."
Some may draw conclusions from the line in the song "Now you won't take my phone calls, You won't text me back at all" that the relationship between TobyMac and Truett may have been strained.
The rep for the McKeehan family said, "We just ask that everyone please be respectful of their privacy during this time and allow them to grieve their loss." On Thursday, TobyMac released a statement about his son's passing.
Please keep the family in your prayers.