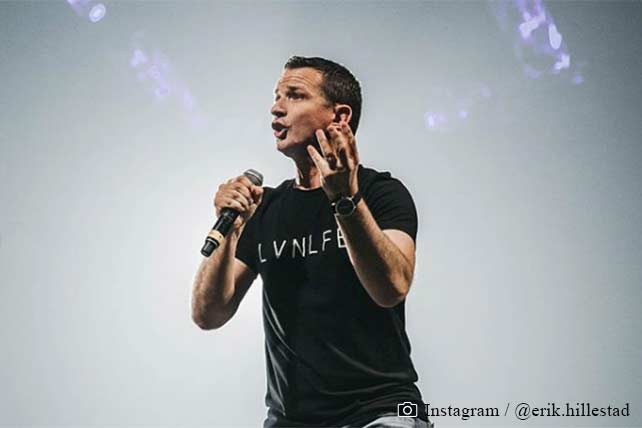 One of the largest, most successful Christian youth gatherings has been happening for the last 19 years and continues to grow. It isn't just for youth, but it is geared toward the younger generation. It is called Winter Jam Tour and is one of the most successful Christian tours in the United States. For the past two months, it has been making its way throughout the East Coast that started in Jacksonville Florida, and will end in Cleveland, Ohio. When it comes to a close this year it will have stopped in over 40 cities nationwide.
Since Winter Jam's creation, it has seen attendances comparable to tours such as U2, Justin Bieber, and Lady Gaga. Dove award and some Grammy award-winning artists like Skillet, TobyMac, Red, Lecrae, Plumb, David Crowder, Mandisa, Lauren Daigle, Hillsong, and many more have graced the stages of the annual arena tour.
The best part of the tour is not the $15 dollar at the door, first-come-first-serve seating. It is the heart of why the founders of Winter Jam faithfully trust that God will provide the funds to get from venue to venue. That heart is sharing the gospel with everyone that comes in the doors to see the show. Yes, there is loud hip hop, to congregational worship, to rock n roll, but it is infused with the good news of Jesus Christ throughout the entire night.
This year Winter Jam teamed up with Greg Stier and Zane Black of Dare 2 Share Ministries to bring the message of Jesus to the thousands of attendees every night. There have been over 21 thousand indications for Christ so far through the halfway mark of the tour. They aren't just presenting the gospel, Greg and Zane are mobilizing and encouraging the Christians in attendance to share their faith with someone within 48 hours of the show. They ask everyone to download the Life in 6 Words App that can help you start a spiritual conversation using your phone. God, Our, Sins, Paying, Everyone, Life is explained as well in a video that Humble Beast recording artist Propaganda did a few years ago. Dare 2 Share Live will be held October 12, 2019, a one day global outreach event you can sign up now to be a part of.
Winter Jam has also been promoting the North American Mission Board's "Who's Your One?" 2019 initiative to challenge every believer to share their faith and boldly pray for an unbeliever they know of. This could be the largest, loudest, and cheapest 5-hour annual youth gathering that encourages and equips the younger generation to take the good news of Jesus Christ all over the world.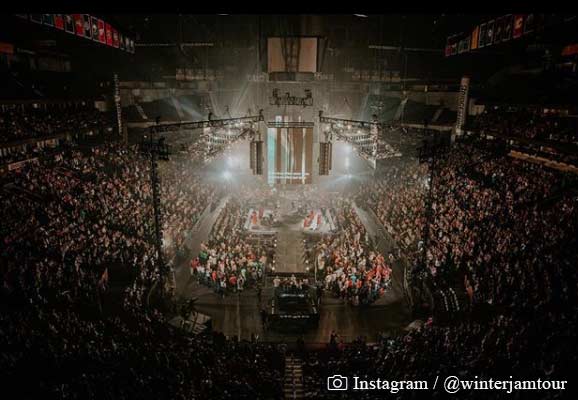 Join the Newsboys, Mandisa, Rend Collective, Ledger, Hollyn, and more this year on this year's Winter Jam Tour. Worshiping Jesus with thousands of other believers is just a very, very small taste of what we get to do as a church for eternity when we see Jesus face to face; and that never gets old.