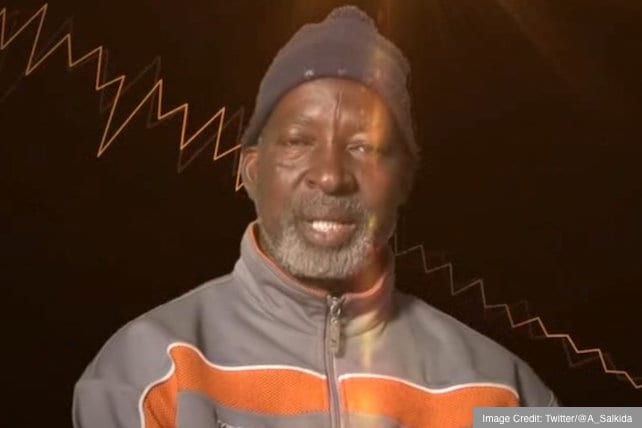 The minister kidnapped by Boko Haram in Nigeria, Rev. Lawan Andimi, has been killed by his captors. Terrorism and conflict reporter Ahmad Salkida broke the news that Andimi had been beheaded yesterday afternoon (Monday, January 20, 2020) in Adawama state.
"Reverend Lawan Andimi was beheaded yesterday afternoon, the video of the appalling executions with that of a soldier was obtained at 2:42pm," Salkida wrote in a Twitter update. "I made sure that the family, the authorities and the church were duly informed before the news was put out to the public this morning."
To break some news items can traumatize. I'm battling with one of such. Reverend Andimi, abducted by #BokoHaram was executed yesterday. Rev. Andimi was a church leader, a father to his children and the community he served. My condolences go to his family. pic.twitter.com/1G9n3RLQjk

— Ahmad Salkida (@A_Salkida) January 21, 2020
Andimi was the Adawama chairman of the Christian Association of Nigeria (CAN) and also a leader of the Church of the Brethren in Nigeria (EYN). According to MorningStar News, Andimi was kidnapped on January 2 in Boko Haram attacks on Michika County and a nearby area in northeast Nigeria's Adamawa state. 
CAN has confirmed Andimi's death and a spokesperson, Special Adviser to CAN President, Bayo Oladeji, says "We are working on our response." 
Another CAN leader, Bishop Dami Mamza, told reporters ransom negotiations were in the works with the terrorists, but ultimately broke down. The extremist group rejected a N50 million ransom deal and asked for N200 million instead. "They called his wife last week, informing her that they will be beheading him on Saturday, but somehow, they waited till Monday (yesterday)," Maza said.
On January 5, a video was released of Andimi pleading for help. While he asked his fellow church leaders to help him by soliciting Adamawa state Governor Ahmadu Fintiri to intervene, he was also resolute in his belief that God's was in control of his situation—and no matter what happened it would good. "By the grace of God I will be together with my wife, my children and my colleagues…" Andimi says in the video. "If the opportunity has not been granted, maybe it is the will of God. I want all people close and far, colleagues, to be patient. Don't cry, don't worry but thank God for everything." 
In a statement released by the Director General, Media and Communications of Adamawa state, Governor Fintiri called Andimi's death "gruesome" and expressed his sadness. 
Andimi was 58 years old and leaves behind a wife and nine children.