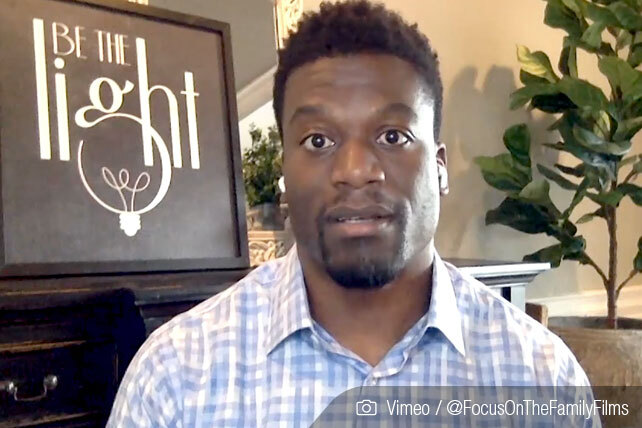 Benjamin Watson may be retired from the NFL, but he is not wasting his retirement; nor is he wasting his quarantine. The 16-year NFL veteran and father of seven is lending his voice to a new initiative designed to help churches struggling to pay their bills during the global pandemic. Through the help of other churches that are more financially stable, the Churches Helping Churches Initiative supplies $3,000 church grants to those that are struggling.
"When there's hardship in the body of Christ, the body of Christ should be first to help those in need," Watson told Focus on the Family President Jim Daly. 
The idea behind Churches Helping Churches is for larger, more financially stable churches to reach out and assist struggling churches in their own cities and communities. The site ChurchRelief.org has been set up as a place where churches seeking to apply for a $3,000 church grant and churches wishing to provide assistance can find more information. 
Watson explained that the COVID-19 Church Relief fund has been set up for those churches that are struggling. The group has an April goal to raise $500,000 for the fund. As of last week, Watson said they had raised $280,000. They've also had over 300 churches apply for grants so far. 
There is a vetting process for churches applying for the church grants, and Churches Helping Churches is leaning on the expertise of the National Christian Foundation (NCF) to ensure the right churches receive funding. NCF is checking if the church is "above board" as Watson puts it and has 501(C)(3) status. They are also checking statements of faith from the applying churches. 
While the CARES Act sought to provide similar relief that is available for churches, ChurchRelief.org explains that funding from the government can sometimes be slow to come by. "Current best estimates from some experts have government aid taking months to reach churches," the website states. 
Again, Watson referenced the book of Acts in his conversation with Daly, explaining that when the early church faced hardship, they looked out for one another. Acts describes the believers sharing possessions and selling fields so that "no one was left out," as Watson said. 
Watson, who has used his voice to speak up for the unborn, also addressed the critical role churches play during times of crises. Churches are the first to receive calls from members who are facing trouble such as sickness or financial hardship. Watson implied that funding churches at this critical time is akin to keeping mission-essential programs and infrastructure running in local communities. 
Individuals and organizations interested in supporting Churches Helping Churches can donate through the website ChurchRelief.org.