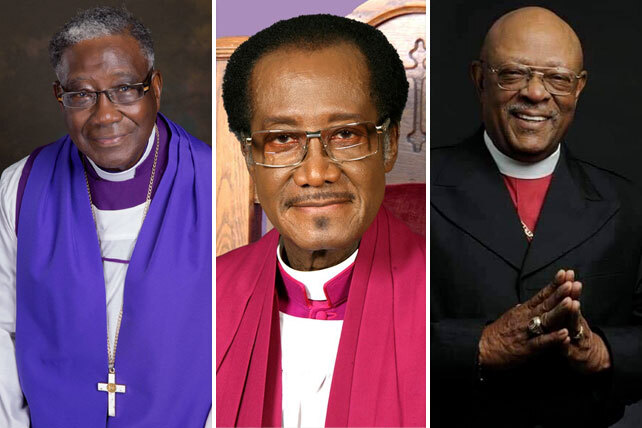 The leadership of the Church of God in Christ (COGIC), a predominantly African American denomination, has been hit particularly hard by COVID-19. According to Bishop Brandon B. Porter of the COGIC General Board, up to 30 leaders in the church, including two out of the 12 board members, have passed away as a result of complications from the coronavirus.
"We had just had a meeting in January with all of us together for our general board coming together and planning," Porter told an ABC News affiliate. "That was in January, and in March these gentlemen are gone."
The two board members who passed, both from Michigan, were Bishop Nathaniel Wyoming Wells, Jr., and Bishop Phillip Aquilla Brooks, II. The church tweeted of Brooks, "This Giant in Christendom and Elder Statesman will be missed dearly."
COGIC Leaders Succumb to COVID-19
COGIC was founded in 1897 and is headquartered in Memphis, Tennessee. It currently has six million members. Regarding the other COVID-related deaths in the denomination, Porter said, "Either the first lady of the church has passed, a deacon, or a church mother or a younger person in the church has passed."
Other COGIC leaders in Michigan whose deaths have been connected to the virus include bishops Robert E. Smith, Sr., and Robert L. Harris, as well as Willie Mae Sheard. Sheard was a church leader in the Detroit area and her husband, Bishop John H. Sheard, is currently recovering from the virus.
The Church of God in Christ mourns the loss of Mother Willie Mae Sheard: Devoted wife, Loving Mother, The Pinnacle of a Virtuous Woman. Please remember in your prayers the Entire Sheard Family during this time of bereavement. pic.twitter.com/FLyq2z3IkG

— Official COGIC INC. (@COGICisLIVE) April 20, 2020
The disease also claimed the life of Bishop T.T. Scott, who was a COGIC leader in Mississippi for almost 50 years. Porter spoke to Scott on the phone after the latter was hospitalized and said, "I could tell he was having respiratory situations so I prayed for him and that was the last time I spoke with him." The church has lost leaders in New York in addition to Mississippi and Michigan. All three states are areas where COGIC has a significant presence and COVID-19 has been rampant, reports The Washington Post.  
Porter believes that the annual meetings COGIC holds in March for its more than 300 jurisdictions could have been partially responsible for spreading the disease. Another factor could have been that members were encouraged to attend funerals held by the church before people were aware of the seriousness of the virus. Data has also shown a disproportionately high number of deaths within the African American community compared to other demographics.  
David Daniels, a historian on Pentecostalism and a member of COGIC, said that the church is suffering not only from the loss of its leaders but also from not being able to gather in person to grieve. Thousands typically attend funerals for prominent church leaders, he said, so "the impact of not being able to meet is extraordinary."
"It's quite devastating and horrific for us," said Porter, "because the Church of God in Christ is a large family of faith-based believers. These are persons that have given their time and talents to the church in such extensive ways."