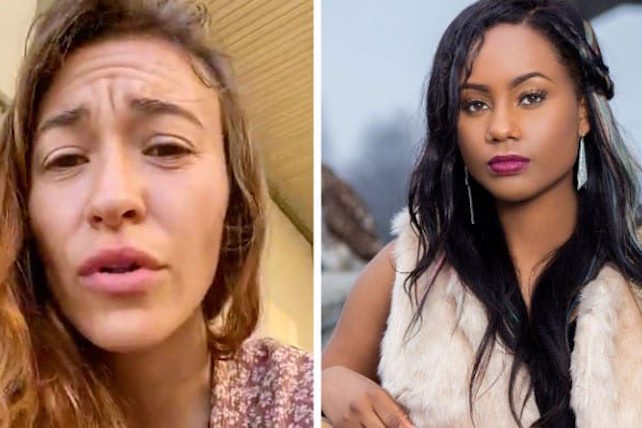 Grammy-award-winning artist Lauren Daigle broke her silence regarding George Floyd after receiving some flack and questions from friends for not speaking on the issue.
"I received a lot of text messages yesterday about my silence regarding the George Floyd issue," Daigle said, in opening her 53-minute Instagram video posted on Monday.
Lauren Daigle Instagram Response
"In pondering this time, my friend, my sweet friend reached out to me and she said, 'Lauren, There are people of color that follow you and your silence could be hurting them,'" Daigle recounted of one text exchange. "And I was like, 'Oh, that's the exact opposite of the message that I'm trying to deliver. I have just been waiting to get still enough.'"
She assured her 1.9 million fans that neither her silence nor decision to guard her eyes from watching the entire video had to do with her lack of concern for the matter of racial injustice that has rattled the nation.
"Let me assure everybody that silence has nothing to do with a lack of concern because I haven't had a moment to pray and reflect and ask God where to stand with my words," Daigle explained. "I know where I stand, but with my words, how do I speak?"
The 28-year-old referenced the violence in video games that disgusts her and shared that she didn't watch the whole video because she doesn't ever want to become "desensitized" or "get used to this":
"I think what happened to George Floyd is absolutely infuriating. I'm shaking just talking about it. I didn't watch the full video because I don't want my eyes to become accustomed to things that are hellacious and wrong."
The Louisiana-born singer was brought to tears as she questioned the hearts of the police officers involved—both the one who stole Floyd's last breath under the crippling weight of his body, and the ones who stood there and did nothing about it:
"How can the heart of man be like that? I don't understand. I'm shaking with anger. And no officer said anything. I have no idea what it's like to be a police officer. I'm not even going to begin the barrage of thoughts on how to handle situations. But my gosh, I don't know how much more evidence you need to say, 'Hey, maybe you should let up bro.' This is wrong!"
Daigle said that when she thinks about George Floyd, she thinks about his family, friends, and the 'remnants of his life that are still being sprinkled and scattered all over this world.'
"My jaw just gets tight even thinking about living my last moments like that," she reflected. "Wrong!"
View this post on Instagram
The Christian singer sent a heartfelt message to the African American community who is devastated by this heinous act of murder:
"For the people of color who are struggling and mourning and are sad today, my heart is with you. And to say that I get it and I understand that that's wrong. I did not grow up a color other than this. I will not be able to walk a mile in your shoes. I'm not going to sit here and fake like I can. But that does not mean that my compassion for you and my love for you isn't fully present…

"I care about the black community and I care about the people of color. And I care about what goes on in the world and I care about when the world is moaning, when the heart of man is groaning. I care about those things."
Taking a wider look at humanity, the artist maintained that 'what we have here is a need to look into the eyes of people.'
"When we are at the grocery store checking out our groceries, not to rush past, but to be available," she continued. "Honor your neighbor as yourself, to love your neighbor as yourself."
Daigle concluded her message with a prayer for the Lord's "comfort," while pleading Him to "wake up" the world, that they may "turn from evil."
Christian artist Jamie Grace left a powerful reply for Daigle in the comment section, asking her to take a few further ideas into consideration:
"Thank you for posting this, Lauren. I know we haven't talked in a while but I hope you know that I support you and know that your voice is beautifully influential. I know that you said this is difficult to process and you didn't watch the video in its entirety as you don't want this to feel normal, but might I ask, whether you watch it or not – please don't withhold from feeling it ALL. Allow yourself to feel it all. As black people, this IS normal to us. And we don't have the privilege of to not acknowledge the normalcy.

This is not a killing movie or violent video game, this is potentially my reality every time my husband goes to Chick-fil-A or the gas station. This is the conversation that our sons and brothers have as young as 8, learning to seem less 'scary' so they can come home from school," she said. "This is 'n***er' shouted from the very churches I am booked to lead worship. And whatever our white peers need to do to feel what we feel – we need you to press into it and feel it. We want change. And I genuinely believe in my heart that you do too. But that change begins with empathy, so that the change is not FOR us, but WITH us."