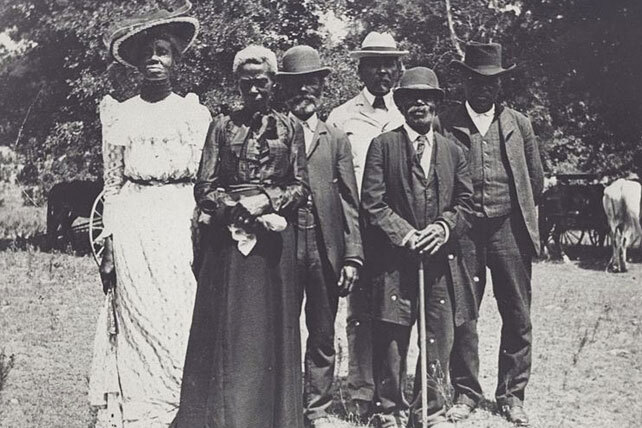 This Friday, June 19th, is Juneteenth, a day that commemorates the end of slavery in the United States. Churches across the country are using Juneteenth 2020 as a chance not only to remember history but also to foster understanding.
"What we're trying to do is show unity and solidarity with the church and also with our community," said Reverend Michael Farmer, who pastors Risen City Church in Charleston, West Virginia. Risen City is joining Resurrection Church in holding a community gathering and prayer walk this Juneteenth.
"In this cultural moment, we thought it was really important for us to [empathize] with the pain that our black neighbors are feeling," said Resurrection Church's pastor, Mason Ballard. "We thought what better way to do that than by celebrating a critical moment in American history and African American history by celebrating Juneteenth and inviting the whole city to be a part of that." The event will take place Friday night from 5 p.m. to 7:30 p.m. and will feature a peaceful march, as well as speakers, live music, and food. 
Said Farmer, "We understand there are a lot of people that are hurting with what's going on nationally and in our nation. We want to be able to show that the Gospel is the answer to issues that are happening around us."
The Significance of Juneteenth 2020
Juneteenth is short for "June Nineteenth" and is the oldest commemoration of the end of slavery in the U.S. However, the historical day in question predates the official end of slavery in the country.
In the middle of the Civil War (1861-1865), President Abraham Lincoln's Emancipation Proclamation went into effect on January 1, 1863, declaring freedom for slaves in 11 Confederate states. The proclamation did not free all of the slaves in the U.S. (there were about four million), just those in Confederate states that were not under Union control. The move was a strategic one, designed to weaken the South and strengthen the Union during the war. However, the proclamation was arguably key to shifting the focus of the war toward freeing slaves instead of merely preserving the Union. Slavery was not officially abolished until after the Civil War ended in the spring of 1865 when the 13th Amendment of the Constitution was ratified on December 6 of that year. 
Between those two events, Union Major General Gordon Granger arrived in Galveston, Texas, and on June 19, 1865, announced that the slaves in that state were free. Slaves in Texas should have been free already because of the Emancipation Proclamation, which had gone into effect two and half years earlier. But slavery had continued in the state, which did not see much fighting or many Union troops during the war. Some slave owners even moved to Texas, seeing it as a place of refuge. There were about 250,000 slaves in the state when Granger read General Order No. 3:
The people of Texas are informed that, in accordance with a proclamation from the Executive of the United States, all slaves are free. This involves an absolute equality of personal rights and rights of property, between former masters and slaves and the connection heretofore existing between them, becomes that between employer and hired labor. The Freedmen are advised to remain at their present homes and work for wages. They are informed that they will not be allowed to collect at military posts; and they will not be supported in idleness either there or elsewhere.
This did not mean that Texas slaves were instantaneously free, of course. Some slave owners waited to tell their slaves about their freedom until after that year's harvest. 
On June 19, 1866, Texas freedmen organized the first annual celebration of their independence, observances characterized by prayer and church gatherings. But just because the celebration was inaugurated that year does not mean that freed slaves were actually free to observe it as they wished in the years to come due to the prejudice and hostility they faced.
Congress has not yet declared Juneteenth a national holiday, but 47 states recognize the day as a state holiday. Texas was the first state to do so in 1980.