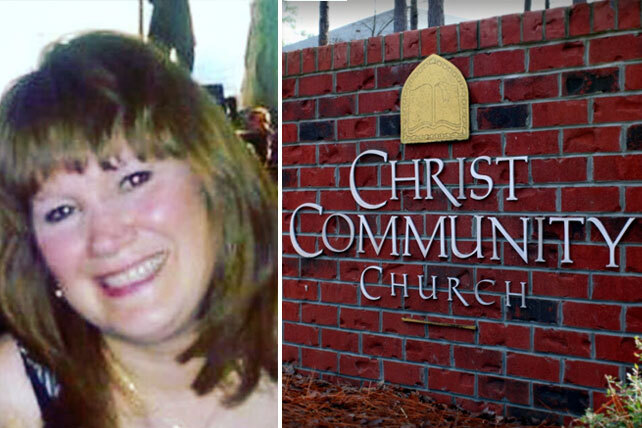 Thanks to what she calls God's perfect timing, a woman walking her dog last week in Wilmington, North Carolina, helped avert a tragedy. Due to hot pavement, Cynthia Burton took a shortcut behind Christ Community Church. After hearing cries from a trash bin in the church's parking lot, she discovered a bloody newborn inside a tied garbage bag.
Before paramedics arrived, Burton and a nearby resident removed the umbilical cord from the abandoned baby's neck and sang "Jesus Loves Me" to him. Police later reported the infant was healthy and doing well. After a brief search for the mother, a 21-year-old woman was arrested and charged with attempted murder.
'He cried out to live'
Speaking about the discovery, Burton says she knew the infant was alive but that time was of the essence. "I know God put me at that place at that time," she says. The baby was "very powerful and very strong because he cried out to live, and if I had walked by and not heard a sound, I'd have kept on walking, but he cried, and he kept on crying." She adds, "When I opened the bag, he stopped crying. That's when I think he knew he was safe."
The "overwhelming" experience kept Burton awake that entire night, but she's grateful for the positive outcome. On Facebook, she's requesting prayers for the infant, the mother, and that woman's other small child. "None of us walked in [the mother's] shoes when she did what she did," Burton writes. "Mental health is real, and there is help out there for everyone."
Pastor Prays for Healing & Hope
Days after the news-making event, the church's pastor addressed it at the beginning of Sunday worship. After reading Psalm 34:17-18, Paul Phillips recapped the abandoned baby's discovery and said, "We can praise the Lord that he does hear those who are crushed in spirit. Pray for the brokenness of a person and a culture that would allow you to get to that point. Pray for us as a church as we try to intersect broken lives and do what we can to be helpful." He asked God for "real healing and hope" for both the newborn and the mother.
North Carolina's Safe Surrender law gives a parent seven days to hand off a newborn to certain officials without legal consequences. But the baby must be left with an adult, not abandoned or set outside a building—partly because of the state's hot summers.
Though Burton has been contacted by "many people asking for me to help them adopt the little boy," his future now rests with social workers at Child Protective Services. "He's special," Burton says of the abandoned baby. "He was loved from the very beginning that I got him in my arms and…he's going to live a wonderful life."
To people who've told Burton they couldn't have done what she did, she assures them that they, too, are "capable of saving a life." Simply "slow down your actions," she says, "and know you are brought to that moment if it happens for a reason."