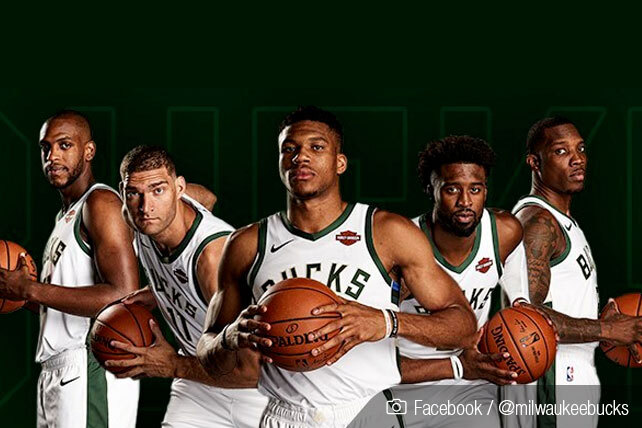 As racial unrest continues in the U.S., players in the NBA and other professional sports leagues are refusing to play in protest against the shooting of Jacob Blake that took place in Kenosha, Wisconsin. Various Christian leaders have weighed in on the NBA boycott, which was inspired by the Milwaukee Bucks, noting the influence these athletes possess.
"The NBA players are helping to calibrate America tonight. Praise God!" said Charlie Dates, senior pastor of Progressive Baptist Church in Chicago. Bernice King, daughter of Martin Luther King, Jr., also praised the NBA boycott, saying, "What @NBA players did today matters greatly. Don't think for a minute that it doesn't."
What @NBA players did today matters greatly.

Don't think for a minute that it doesn't.

As my father said, "The ultimate measure of a man is not where he stands in moments of comfort and convenience, but where he stands at times of challenge and controversy." pic.twitter.com/nlrQxwEYFl

— Be A King (@BerniceKing) August 26, 2020
Steve Carter, a pastor and cohost of the Home Team podcast, also praised the NBA boycott:
Well done @Bucks. The @nba culture has created the space for their stars to speak up and act. How Pop, @SteveKerr, Doc, @CP3, @KingJames, & @DwyaneWade have been advocates for justice have paved the way for this. The @mlb and @nfl are so far behind. What will the @packers now do?

— steve carter (@steveryancarter) August 26, 2020
NBA Boycott Inspires Other Athletes
Wednesday afternoon, the Milwaukee Bucks boycotted their game against the Orlando Magic, explaining their decision in a statement:  
Over the last few days in our home state of Wisconsin, we've seen the horrendous video of Jacob Blake being shot in the back seven times by a police officer in Kenosha, and the additional shooting of protestors. Despite the overwhelming plea for change, there has been no action, so our focus today cannot be on basketball. When we take the court and represent Milwaukee and Wisconsin, we are expected to play at a high level, give maximum effort and hold each other accountable. We hold ourselves to that standard, and in this moment, we are demanding the same from our lawmakers and law enforcement.
After the Bucks made their decision, the NBA postponed two other playoff games that day, and Thursday's playoffs will also not take place. Players have been in talks with team governors and have reportedly agreed to resume games this weekend. 
Following the Bucks' decision, the WNBA also postponed three games Wednesday evening. Atlanta Dream forward Elizabeth Williams read a statement saying,
We stand in solidarity with our brothers in the NBA and will continue this conversation with our brothers and sisters across all leagues and look to take collective action. What we have seen over the last few months, and most recently with the brutal police shooting of Jacob Blake, is overwhelming. And while we hurt for Jacob and his community, we also have an opportunity to keep the focus on the issues and demand change.
Major League Baseball also postponed games planned for Wednesday, and Major League Soccer followed suit with the five games that remained on its schedule. Naomi Osaka, a two-time Grand Slam tennis champion who had just made it to the semi-finals of the Western & Southern Open in New York, pulled out of the tournament in protest over "the continued genocide of black people."
Former NFL player Emmanuel Acho, who has been hosting a series called "Uncomfortable Conversations with a Black Man," praised the NBA boycott, but urged players to be purposeful. The purpose of a boycott is "to inflict economic loss to a target," said Acho, "so I just want to ask all the players…Who and what is the target?" He noted the target is not the players themselves, nor is it the broadcast agency. 
Acho said he did believe that the NBA boycott was a "wise" move, but encouraged players, "Sit on the court, host a forum, educate the audience as to exactly why you are boycotting. Don't just boycott for boycott's sake."
Other Christian leaders have commented on the pain and weariness they are experiencing as a result of the racial injustice in our country. 
Woke up this morning to hear the story of Jacob Blake!

Angry.

But relieved that at least he ain't a hashtag despite 7 attempts to make him one!

— John Onwuchekwa (@JawnO) August 24, 2020
Dr. Esau McCaulley tweeted, "I'm not the only black person trying to figure out how to go to work and do their jobs with integrity with hearts that are heavy and minds that are distracted."
I'm not the only black person trying to figure out how to go to work and do their jobs with integrity with hearts that are heavy and minds that are distracted.

— Esau McCaulley Ph.D (@esaumccaulley) August 27, 2020