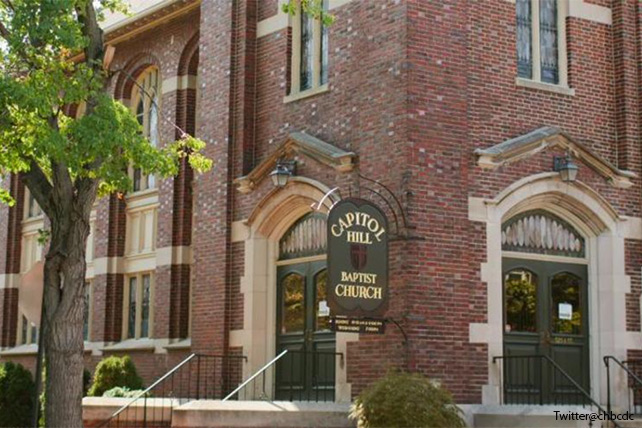 UPDATED July 12, 2021: The District of Columbia has been ordered to pay Pastor Mark Dever's Capitol Hill Baptist Church (CHBC) $220,000 for placing COVID-19 restrictions on them that banned worshiping together as an entire church body. The money will cover the legal fees CHBC acquired during the lawsuit.
CHBC filed the lawsuit back in September 22, 2020. The lawsuit stated that Mayor Bowser and the District of Columbia violated CHBC's rights under the First and Fifth Amendments to the U.S. Constitution and the Religious Freedom Restoration Act.
The city also agreed it will "not enforce any current or future COVID-19 restrictions to prohibit CHBC from gathering as one congregation in the District of Columbia." The city also agreed that "it will not impose restrictions on CHBC that are more restrictive than the restrictions on comparable secular activities, as defined by the Supreme Court."
CHBC's legal counsel Hiram Sasser said, "All Capitol Hill Baptist Church ever asked is for equal treatment under the law so they could meet together safely as a church. The church is relieved and grateful that this ordeal is behind them. Government officials need to know that illegal restrictions on First Amendment rights are intolerable and costly."
Pastor Mark Dever did not livestream the sermons of Capitol Hill Baptist Church during the pandemic because "a video sermon is not a substitute for a covenanted congregation assembling together." The church holds the belief that corporate worship gatherings of its entire congregation is a "central element of religious worship commanded by the Lord."
The settlement can be read here.
---
ChurchLeaders original article written on September 24, 2020 below:
Capitol Hill Baptist Church (CHBC), pastored by well-known author and Senior Pastor Mark Dever, is suing the capitol city of the United States (District of Columbia) and Mayor Muriel Bowser for restricting their right to hold mass worship gatherings. The lawsuit filed on September 22, 2020 in the U.S. District Court, states that Mayor Bowser and the District of Columbia are violating CHBC's rights under the First and Fifth Amendments to the U.S. Constitution and the Religious Freedom Restoration Act.
CHBC, a Southern Baptist Church, is located just six blocks from the United States Capitol and has 853 members. The church welcomes between 900 and 1000 people at their Sunday morning worship gatherings in normal times.
A statement released on September 22, 2020 by Justin Sok, one of CHBC's pastors, says the church is asking to be treated in a similar manner as area businesses:
Since its founding in 1878, CHBC has met in-person every Sunday except for three weeks during the Spanish Flu in 1918. That changed following Mayor Bowser's first orders concerning COVID-19 on March 11, 2020. Since that time, the members of CHBC—most of whom live in the District—have been unable to meet in person, as one congregation inside District limits (even outdoors).
We are thankful for our mayor and her dedicated efforts to support various interests in D.C. balancing First Amendment freedoms with public health concerns. Meeting in-person as one congregation is a deeply-held religious conviction for which there is no substitute. Our simple desire is to have a community and one that meets together safely.
CHBC has applied for multiple waivers to the policy, but District officials refuse to provide CHBC with a waiver beyond 100 persons as part of a mass gathering. The lawsuit filed Tuesday simply asks that CHBC be permitted to meet in-person, with similar restrictions as area businesses and other gatherings have employed to protect public health.
A church is not a building that can be opened and closed. A church is not an event to be watched. A church is a community that gathers regularly and that community should be treated fairly by the District government.
Mayor's Orders Restrict Outdoor Gatherings
The 26 page lawsuit explains that Mayor Bowser's orders, issued in March of 2020 and which currently remain, prohibit worship gatherings over 100 people even if they are held outdoors and worshipers are practicing social distancing and wearing masks. According to the suit, this order will remain in effect until a vaccine has been developed and made widely available. On June 10, 2020 CHBC attempted to obtain a waiver from Mayor Bower's office that would allow them to gather,  but their application was rejected the third week of September (last week).
Mass Gathering Protests Were Permitted
On June 6, 2020 Mayor Bowser not only permitted a mass gathering protest, but gave a speech at it. As she spoke to a densely-packed crowd into a microphone, Bowser pulled her face mask off. The lawsuit says tens of thousands of people attended the event, and four other events similar to it happened between June and August 2020. In its suit, CHBC claims the Mayor, by her own admission, has favored "certain expressive gatherings" over worship gatherings citing, "First Amendment protests and large gatherings are not the same" because "in the United States of America, people can protest."