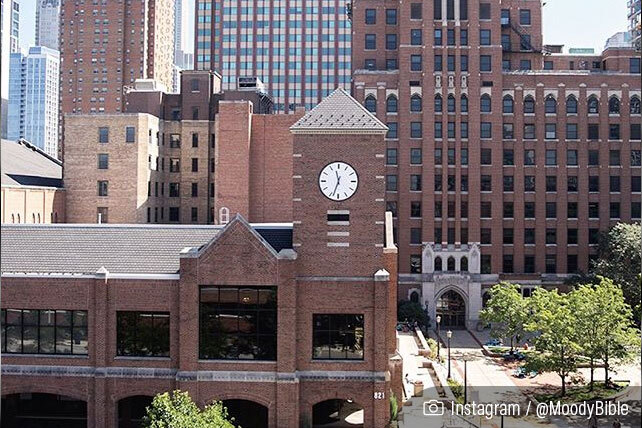 Almost 3,000 Moody Bible Institute students, alumni, and parents have signed a petition urging President Mark Jobe to initiate changes to the school's approach to disclosures of sexual harassment and abuse. A handful of students and former students have come forward claiming that the school's dean not only dismissed their complaints but actually threatened disciplinary action against those disclosing the abuse, among other complaints.
"While many of us have found God and His calling on our lives within the walls of Moody, some of us have also faced harm. Harm that includes instances of stalking, discrimination, sexual assault, and rape," the petition posted to Chang.org reads.
Petition Claims Title IX Requirements Are Not Being Followed
Two employees of Moody—Dean Timothy Arens and Title IX Coordinator Rachel Puente—are painted as the bad actors in this situation, according to the petition and the accounts of numerous students who attended Moody. A Google document shared with the petition shares the statements of students who had encounters with both Arens and Puente when disclosing sexual abuse and harassment. 
One of the complaints the petition raises is that Arens is a Title IX decision maker for the school, a fact which they point out violates the rules of the law. Title IX requires that "personnel (Title IX Coordinators, investigators, decision-makers, people who facilitate any informal resolution process) to be free from conflicts of interest or bias for or against complainants or respondents." The writers of the petition believe Arens' role as dean of students places him in a conflict of interest with his Title IX duties due to the fact that he also makes disciplinary decisions regarding students based on Moody's student code of conduct, called the Student Life Guide. 
This conflict of interest was highlighted in one student's testimony. Anna Heyward writes that while attending Moody she was sexually abused by a former boyfriend, who also attended the school. Heyward says that her boyfriend pressured her into drinking (an act which is punishable per the Student Life Guide) and then forced her into non-consensual sexual acts. When Heyward reported this to Arens, she says he focused on the fact that she had been drinking, thus implying she was at least partially to blame. Arens also allegedly told her that if she filed a Title IX complaint, she would "ruin your ex's life."
The writers of the petition are asking Jobe to take specific actions, including allowing students and alumni to be involved in the process of selecting a new dean of students while replacing Arens (he is retiring on June 30, 2021); replacing Puente and allowing for students and alumni to weigh in on a new Title IX coordinator; removing any Title IX decision makers who also have disciplinary powers (referring to Arens again); and publishing any Title IX complaints (with identifying details redacted) each year so students, staff, and parents can access the information.
President Jobe Addresses Concerns in Tuesday Chapel
On Tuesday, October 20th, Jobe addressed the petition in the school's weekly Chapel session, which was streamed online. "These allegations deeply trouble me," Jobe began as he addressed students. 
Jobe explained that the school is committed to finding out whether the Title IX office has mishandled complaints brought to its attention. He assured the students they are committed to handling "complaints and incidences of sexual harassment or abuse in a way that honored the voice of the victims or ensured their safety and wellbeing."
The school's president encouraged students not to jump to conclusions about those involved in the Title IX office. Jobe said it would be unfair to Dean Arens and others who have served the school for years to do so. According to Jobe, Arens "cares for students and loves God." In a similar way, Jobe believes Puente is a "compassionate advocate for those who are hurting." 
Jobe announced the school would be commissioning an "independent outside investigation" to clarify the facts. 
"I believe that we as a community of faith…should be more committed than any other people towards hearing truth, proclaiming truth, healing those who have been hurt, advocating for those who have been wounded, walking alongside those who voices possibly are diminished or quieted down," Jobe concluded.