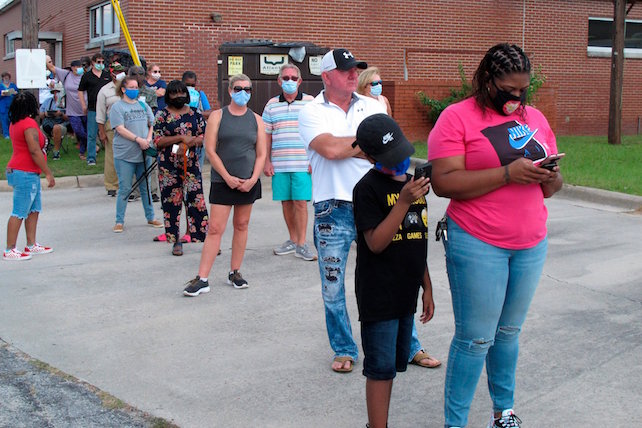 (RNS) — Billy M. Honor has been encouraging clergy to join him at the polls for the past three years.
Honor, director of faith organizing for the New Georgia Project, said clergy can be on hand to pass out snacks to voters waiting in long lines, maybe a poncho if it starts to rain. Somehow it always seems to rain on Election Day in Georgia, he said.
They can offer an uplifting word to people having a rough day, encouraging them to "stay in the fight," he told Religion News Service.
But this year, amid the rancorous tenor of national politics and concerns about voter intimidation and even Election Day violence, Honor said he sensed there was a bigger role clergy could play than what he calls "line warming."
The New Georgia Project is one of several groups training clergy to be precinct chaplains this Election Day (Nov. 3) at polling places across the country.
"Essentially, this is about the defense of democracy. This is about how it is that we stand up for the democratic process and say it is a spiritual value for us to protect people who are trying to participate in the decision-making process for their own lives. It's beyond the politics of the day or the current events or even what the president is saying," Honor said.
"Politics is the art of how we organize our life together, and participating in that is deeply godly," Honor said.
The role of precinct chaplain, or poll chaplain, combines the kind of care clergy are used to offering with monitoring the polls for any signs of voter intimidation or suppression.
Their posture is similar to protest chaplains who stand between police and protesters, not with either side, he explained.
For the New Georgia Project, the idea grew out of conversations with voters who felt disenfranchised or feared their votes weren't counted. The organization, founded by Stacey Abrams, is a nonpartisan effort to register and engage Georgia voters, particularly those among the "New American Majority": people of color, people ages 18 to 29 and unmarried women.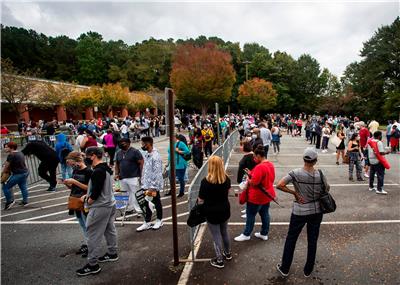 The organization realized this year it needed not just to emphasize voter turnout, but also voter protection, Honor said in September on a panel titled "Getting out the Vote in CoC" at the Religion News Association's virtual conference.
"We've spent as much time talking about how to protect the vote as we have turning it out," he said.