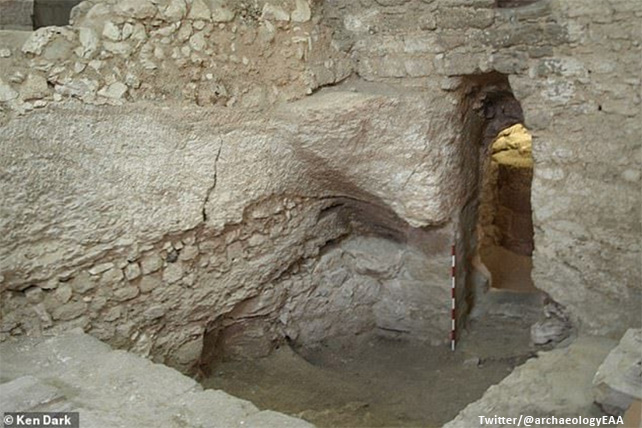 Professor of Archaeology and History at England's Reading University, Ken Dark strongly believes he has discovered the house Jesus grew up in with his parents, Joseph and Mary.
For 14 years, Dark has been studying the house that can be found underneath the Sisters of Nazareth convent in central Nazareth, Israel. Although the professor says, "You're not going to find an inscription saying, "This is the house of Jesus," the structure dates back to the first century AD and fits the location where many believe the Angel Gabriel appeared to Mary.
The archaeologist told CBS News, "There was nothing unusual about it. It's not pitifully poor, but there's no sign of any great wealth either. It's very ordinary. If this is the childhood environment of Jesus, there's no reason to believe he grew up in anything other than a very typical Galilean rural home of its time." Dark said that his findings concluded that whoever built the house had "excellent knowledge" of stone-working.
It's almost impossible to be certain that this was the dwelling Jesus grew up in, but Dark almost certainly believes that it's "the Church of the Nutrition, which was dedicated to the upbringing of Christ, and mentioned in a Seventh Century pilgrim's account." The professor said written evidence suggests this is that church.
The History Professor told BBC News that he "didn't go to Nazareth to find the house of Jesus. I was actually doing a study of the city's history as a Byzantine Christian pilgrimage centre." He added, "Nobody could have been more surprised than me."
Dark also told CBS News, "I'm an archaeologist. I'm not making up stories. I'm working off evidence. What's there on the ground is very consistent, very convincing."
"This is about as close as we will probably ever get to being able to say it was," Dark said about proving whether or not it was really Jesus' earthly childhood home.