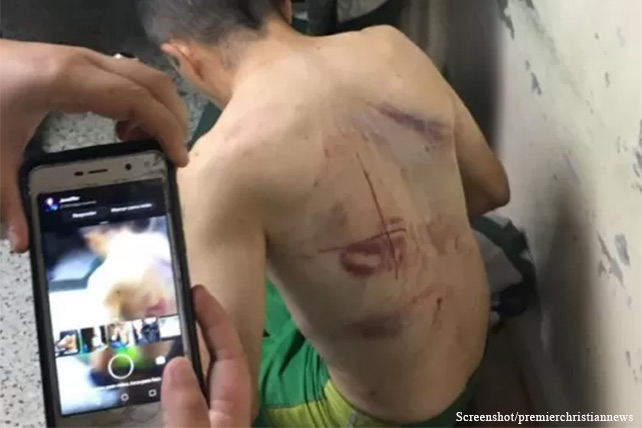 Open Doors reported last Friday, February 26, 2021, that four Venezuelan Christians were marked with knives and forced to eat pages of the Bible in a horrific and shocking attack that took place in Libertador, Venezuela.
The four Christian men were part of a drug rehabilitation program that is run by a pastor and his wife called Restoration House. It is believed the attackers opposed the work Pastor Dugarte is accomplishing through the program, leading them to lash out at the victims.
According to Open Doors, Latin drug gangs are threatened by church programs like Dugarte's Restoration House because of how people are delivered out of the criminal world. Just weeks before this attack, two men interrupted a neighborhood meeting saying "they were going to end the Restoration House because they did not agree with this type of program," Dugarte said.
Dugarte reported he refused a request by the two men attempting to acquire a list of people in the rehabilitation program a few days before the attack.
The attackers covered the men's faces then used knives to cut X's that look like crosses, beat them with sticks, and forced them to eat pages of the Bible.
The victims of the heinous attack have been released from the hospital with one of them still recovering from lung and head injures while two others have casts on both their arms and legs.
A complaint has been filed by Dugarte against the two men who spoke up in the neighborhood meeting and requested the rehabilitation program people list. Dugarte believes they had something to do with the attack.
"The cutting of crosses into the bodies of these young Christians and the forced eating of pages of the Bible is deeply disturbing," Open Doors Director of Advocacy and Public Affairs' Dr. David Landrum said.
Open Doors reports that this kind of attack against Christians in Venezuela is unusual due to 96 percent of the county's population identifying as Roman Catholic. Venezuela is not in the World Watch List Top 50.
Pray for Pastor Dugarte, Venezuelan Christians, and those at Restoration House as they face the continued threat of violence because of the work they are doing in an area that opposes their mission.