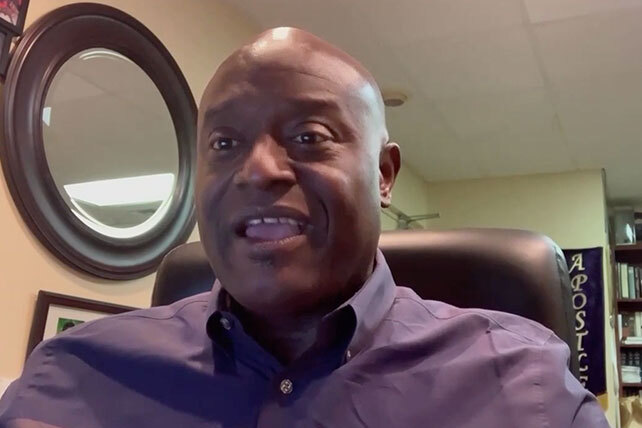 Dr. William Glover, Senior Pastor of Mt. Hermon Ministries in Fort Myers, Florida, told Rachel Lloyd of Fox4 Southwest Florida, that the Covid-19 vaccine is not a sign of Christ's return. Even so, Dr. Glover affirms that Christ's return is a good thing for Christians to be eagerly anticipating.
These are comforting words for Christians to hear from their church leaders because, according to the Washington Post, "White evangelicals, along with Black Americans of different faiths, are some of the groups with the highest levels of vaccine skepticism in the United States. Just under a third of U.S. adults say they will probably or definitely not get the vaccine, compared to 44 percent of those who identify as White evangelicals, according to a January Washington Post-ABC News poll. Other polls have found higher levels of vaccine skepticism among White evangelicals."
Scripture is very clear that we as believers should have Jesus' return in our minds as we hope for that day. Titus 2:13 says, "We wait for the blessed hope—the appearing of the glory of our great God and Savior, Jesus Christ."
And there are signs that will usher in that day. Pastor Glover affirms that there "have been plagues in each generation, and the Lord has not yet returned. That does not mean that he is not going to. But, what it does mean is that plagues are not a good gauge to determine whether the Lord is going to return in your generation."
Not only does Pastor Glover comfort people that taking the Covid-19 vaccine is safe, but he and his church, Mt. Hermon Ministries in Fort Myers, Florida, has led the way in vaccination clinics.
Pastor Glover and his wife, Cheryl, opened up their doors earlier this year to provide 250 vaccinations. 
"The rewarding part is to see the smiles and hear the thank yous and expression of appreciation because people's anxiety levels have been lowered," Glover said. "We hear the stories that they can't and that they're on hold, that they're filled up when they try to register, the lines are too long."
For Christians who fear that the Covid-19 vaccine might be a sign of the beast, Dr. Glover has more comforting words. He says, "No man knows the day nor the hour. Not even the angels in heaven," quoting Mark 13:32.