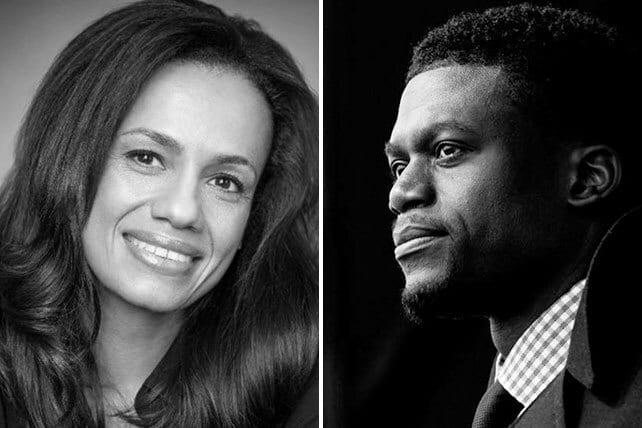 The recent attempt from Planned Parenthood's president and CEO, Alexis McGill Johnson, to distance the organization from its racist founder is essentially meaningless, says former NFL player Benjamin Watson.
"It is time for Planned Parenthood to take the next step, or their denunciation of Margaret Sanger rings hollow," said Watson, who is vice president of Human Coalition, a non-profit dedicated to ending abortion in the United States. Human Coalition is affiliated with Human Coalition Action, a public policy advocacy organization. 
"Whether [Planned Parenthood's leaders] personally identify with Sanger's ideology or not," said Watson, "they continue to carry out her mission, by serving as the leading executioner of our children. The same Sanger they claim to disavow would applaud their efforts and results, as a disproportionate percentage of Black children have been killed in Planned Parenthood's abortion clinics." 
Alexis McGill Johnson on Margaret Sanger
On April 17, the New York Times published an op-ed by Alexis McGill Johnson titled, "I'm the Head of Planned Parenthood. We're Done Making Excuses for Our Founder." The founder of Planned Parenthood was Margaret Sanger, and the subheading of McGill Johnson's article states, "We must reckon with Margaret Sanger's association with white supremacist groups and eugenics."
McGill Johnson acknowledged that in addition to promoting eugenics, Sanger spoke to the women's auxiliary of the Ku Klux Klan and conducted human birth control trials in Puerto Rico, "where as many as 1,500 women were not told that the drug was experimental or that they might experience dangerous side effects."
"We will no longer make excuses or apologize for Margaret Sanger's actions," said McGill Johnson. Planned Parenthood is now attempting to distance itself from Sanger by acknowledging and condemning her "harmful choices," as well as by renaming various awards and centers that formerly bore Sanger's name. The steps the organization is taking include the following:
We have invested in training designed to give everyone, from the board room to the exam room, a foundational understanding of how race operates. And we are establishing new diversity, equity and inclusion standards for affiliates seeking to be a part of the Planned Parenthood Federation. Achieving health equity requires fighting the systemic racism that creates barriers to sexual and reproductive health care. 
McGill Johnson said that Planned Parenthood did not want to be "a Karen," nor is the organization "virtue signaling." Rather, she said, "We are committed to confronting any white supremacy in our own organization, and across the movement for reproductive freedom."
Alexis McGill Johnson's 'Reckoning' Falls Short, Say Leaders
While Human Coalition Action recently called on Planned Parenthood to deal with its racism, leaders say that Alexis McGill Johnsons's apology fails at being an actual reckoning. "Acknowledging a racist history does not absolve them of the blood on their hands, as they continue to take full advantage of victims of the racism they decry," said Watson.
"There's no redeeming Planned Parenthood's tainted origins and current day racist practices," said Rev. Dean Nelson, executive director of Human Coalition Action. Nelson expressed gratitude that Planned Parenthood had acknowledged Sanger's racist views, but added, "You cannot acknowledge the racist person and history without admitting to the racist vision that has resulted in nearly 80 percent of Planned Parenthood's abortion facilities being located within walking distance of minority neighborhoods." 
Dr. Deborah Honeycutt, who chairs the board of Human Coalition Action, said Planned Parenthood promotes a "culture of death" and that McGill Johnson's op-ed does nothing to alter that:
Planned Parenthood has contributed to the harm of women of color for decades, and Alexis McGill Johnson's so-called "reckoning" does nothing to change that truth. They have failed to confront the white supremacy within its organization, as they continue to aggressively prey on Black and brown communities with abortion. Destroying human life contributes to a culture of death and injustice, and Planned Parenthood will always be known for killing a generation of minorities, just as Margaret Sanger dreamed that it would.