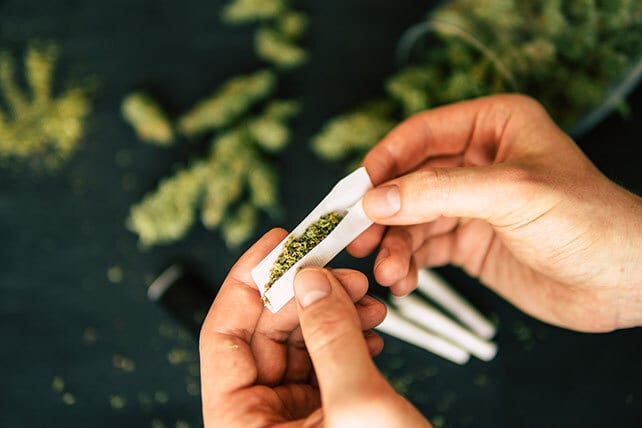 Although almost one-third of American states have fully legalized adult marijuana use, 78% of Protestant pastors say smoking pot to get high is morally wrong. That key takeaway from a new Lifeway Research study could have implications for how pastors view and minister to their churchgoers, say experts.
After last fall's elections, 15 states now allow both medicinal and recreational marijuana, and 36 states allow medicinal use. But only 18% of Protestant pastors surveyed by Lifeway say pot should be legal nationwide.
"There are about as many opinions on marijuana as there are ways to consume it," says Scott McConnell, executive director of Lifeway Research. "When asked about legalizing all such uses, the majority of pastors are strongly opposed."
Opinions Vary by Denomination & Region
According to the survey, 76% of all participating pastors disagree that marijuana use should be legalized throughout the United States. Of those, 59% "disagree strongly." When categorized by denomination, 10% of evangelical pastors and 43% of mainline pastors favor nationwide legalization.
Regionally, pastoral support for marijuana legalization is greater in the Northeast (24%) than in the South (16%). Last November, Mississippi became the first Southern state to legalize medical marijuana.
Regarding the morality of smoking marijuana to get high, 89% of evangelical pastors and 47% of mainline pastors say it's immoral. "Cultural stigmas around smoking a joint have diminished," says McConnell, "but most pastors still say it crosses a moral line. While some may connect this prohibition to state laws that still forbid this use, it is clear from their views on legalization that pastors see moral problems with getting high beyond simply disobeying government authorities."
Interestingly, in a previous survey, more pastors condemned the immorality of getting drunk. Of the Protestant pastors who responded to a 2007 Lifeway study, 91% said drinking to the point of inebriation is morally wrong.
Regarding distinctions between marijuana and alcohol, McConnell notes that the former isn't mentioned in Scripture, but "getting drunk to the point of triggering hallucinations is." As a result, he says, "There is consistent rebuke throughout Scripture for using alcohol to the point of losing control of your words and actions that pastors reflect in their reactions to marijuana today."
Todd Miles: "Be Ready to Minister"
In his upcoming book Cannabis and the Christian, theology professor Todd Miles warns pastors that they need to be ready to operate in America's new pro-marijuana culture. "All indications are that public desire for legalization of marijuana is growing rapidly," he says, so "the church must be ready to minister in that context."
Lifeway's finding that just 18% of pastors support marijuana legalization shows that "the influence of the clergy in America is not as strong as it once was," Miles says. He reports encountering many "pastors who do not think the issue of marijuana use is relevant to the people of their congregation," but he expects that to change. "If recreational and medical marijuana are not currently legal in your home state," he tells church leaders, "they soon will be."
As a result, Miles adds, "Relying on the laws as the basis for your convictions on the wisdom of marijuana use is increasingly becoming less and less of an option."